Photos: A Look Inside COVID-19 Patients Isolation Centre In Enugu State Nigeria
This is the 'state of the art ultra modern' covid 19 isolation centre the Enugu State government released N20million to build.
Below are the nurses on duty and the stretcher being used to carry patients in and out of the hospital.
This is the entrance of the ward and the ambulance being used to carry patients.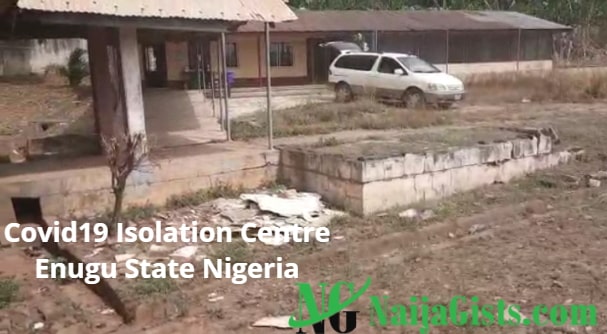 Check out the state of the art beds… Lord have mercy on Nigerians.
These politicians are still playing politics with Nigerians in the face of deadly Coronavirus.
Where do we go from here?????. Corruption is deadly.
Shame on Enugu State Government.
All we need now is God's intervention.
Will bring you the original photos from Lagos State Isolation Center shortly.
Forget the photos being circulated on the social media.