Hot Gists
Ireti Osayemi Dumps Husband Bakky Adeoye For New Lover, Osun Hotelier Spoiling Her With Gifts & Luxuries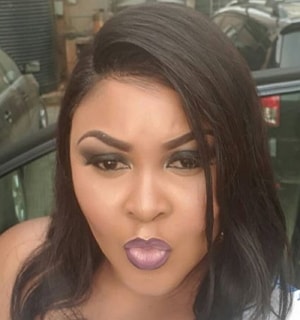 Ireti Osayemi Dumps Bakky Adeoye, Actress Allegedly Moves Out Of Husband House As New Lover, Wealthy Hotelier Spoils Her Silly
Nollywood actor and producer Bakky Adeoye is heartbroken.
The polygamist who has 3 wives has lost the apple of his eyes, his third wife, Ireti Osayemi who reportedly moved out of his house shortly after her birthday in January.
Ireti Osayemi, the mother of Bakky's two children is said to have moved on with a wealthy hotelier in Osun state who is currently doing what her allegedly broke husband could not do.
Those in the know said Bakky who is saddled with the responsibility of taking care of his other wives and their kids is financially stranded and has been managing since November last year but it seems his financial woes has forced the actress to look for alternatives.
Though Ireti Osayemi's whereabouts is currently unknown, she is believed to be living in a mansion her new lover secured for her in Lekki Lagos.
As at the time of this report, our source said Bakky Adeoye who officially married Ireti in 2008 has been putting pressure on the actress to return home.
A source even said if care is not taken, he might escalate the matter to an height the actress least expected because he can't live without her.