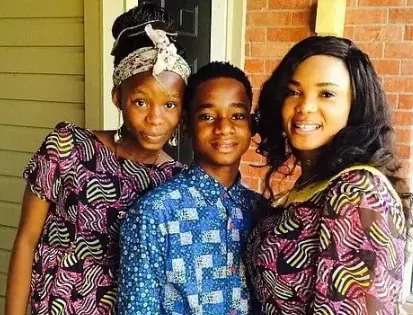 Iyabo Ojo's Ex Husband & Children Father Photos: Thrills As Festus & Priscilla Ojo Meet Their Dad Is US 6 Years Later
A nice reunion took place between Iyabo Ojo's children and their father in the US over the weekend.
Priscilla and Festus Ojo met their Dad, Mr Kunle Ojo in the United States yesterday and it was an emotional reunion.
The lovely kids who could not keep calm after the reunion took to their Instagram pages to tell fans and friends of what happened when they met their dad whom last met in 2012.
Here is what Festus and Priscilla wrote on the Social media today.
According to our sources, Mr Kunle Ojo who is happily married is based in Maryland.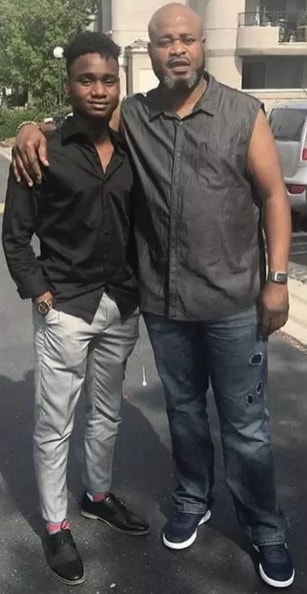 Iyabo Ojo who is fond of playing the iron lady role claimed she left her "husband" because she was not happy in her marriage.
She alleged that Mr Kunle Ojo married her out of pity because she was pregnant for him.
A Nollywood source said Iyabo Ojo was impregnated by Mr Ojo when he was still married to his second wife.
The now lovely children are the products of Mr Kunle Ojo's extra marital affair with the actress.
The actress who many accused of sleeping around once said she is in a happy relationship now.