Hot Gists
Jim Iyke Tagged Gay For Attacking Lady Who Pointed At His 'Manpower'
The King of Celebrity Clap in Nigeria, Jim Iyke got tongues wagging yesterday when he attacked one of his fans who made an improper comment about his male organ.
The actor had earlier shared a video of himself working at a gym to show fans how he keeps fit when a female fan made an unkind comment about his manpower.
That was all Iyke needed to clap back with the meanest, sexist and even self-deprecatory remark, dismissing the woman as an "ape", a racist word that is used to denigrate people of colour.
See the fan's comment and the actor's mean comment below.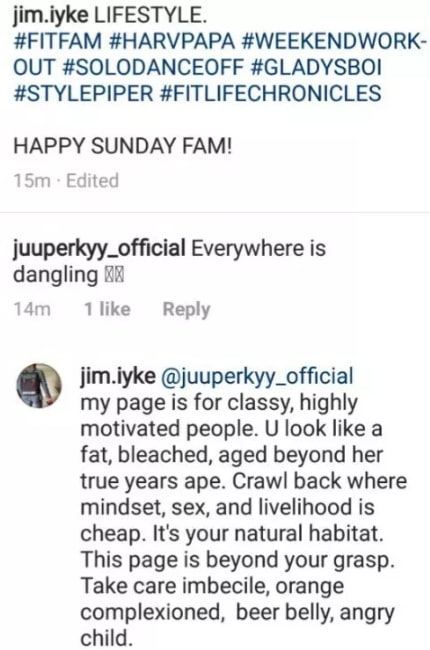 This is why many have distanced themselves from Jim Iyke over the years.
At a point, he reportedly enrolled in anger management class.
Before now, the actor was called gay for always making unkind comments towards women especially since he returned to Nigeria from the United States of America.