Entertainment News
Julius Agwu To Share Testimony At RCCG King's Court Victoria Island Lagos On Sunday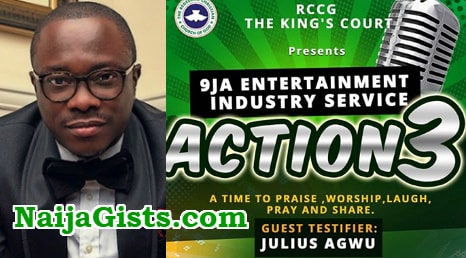 Comedian Julius Agwu who is a living testimony of God's goodness and mercy is getting set to inspire others at a program scheduled to hold next week Sunday the 15th of April 2018.
The event tagged '9Ja Entertainment Industry Service' will hold at RCCG King's Court Parish in Victoria Island Lagos.
The event organizer, Comedian Edo Charles said he picked Agwu as the testifier of the year as his testimony  is capable of moving people to tears and converting doubting thomases to genuine believers.
At the end of the forthcoming event, the Host Pastor Ben Akabueze and other Pastors will dine with top entertainers invited to the event at the top floor of the church.