Crime News
20 Killed In Angwan Aku Village Kajuru Kaduna By Gunmen Dressed In Military Uniform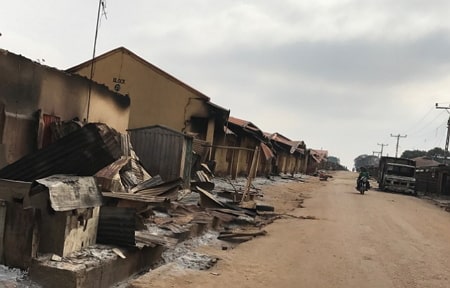 20 Killed In Angwan Aku Village Kajuru Kaduna By Gunmen Dressed In Military Uniform
At least 20 people were killed today in a new attack carried out by some suspected herdsmen.
The fresh attack on restive Kajuru LGA of Kaduna state took place in Angwan Aku village.
According to a resident, it took place around 7am when the gunmen dressed as soldiers stormed the village.
Kajuru, a predominantly Christian community has come under heavy attacks in recent weeks.
Last month, over 20 people were killed in Kajuru.