Nollywood
KC Ejelonu, Nollywood Actress Who Escaped Amputation While Battling Edema Recounts Ordeal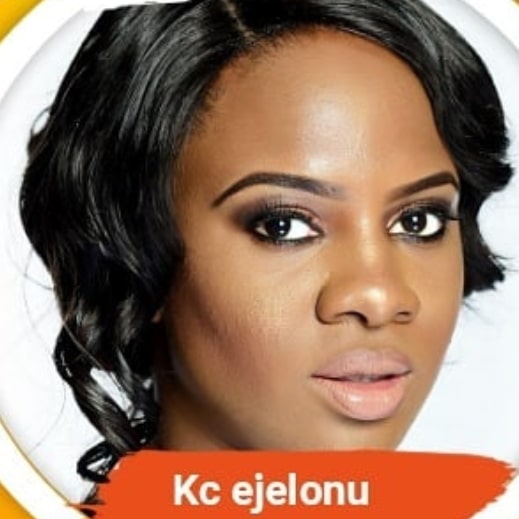 British Nigerian Actress KC Ejelonu Recounts How Lagos Doctors Almost Amputated Her Leg Because Of Edema
KC Ejelonu, the Nollywood actress whose video went viral recently after she developed an allergy to egg and noodles has  urged the Nigerian FG to pay more attention to the health sector in order to save more lives.
The actress who almost got her leg amputated wrote:
"I am really worried about the next generation and those who don't have access to good medical care. This is the third time I am having a medical issue in Nigeria. The first time, they almost amputated my leg instead of them to drain out the fluid I had in my leg.

"Where is Nigeria headed? This scares me so much. I truly want to be a part of some change in Nigeria. And I pray God destroys the plan of any individual who wants to be in government or who is already in government and not doing what they should be doing. Providing services for the citizens should be a priority."
Speaking with Saturday beats, she further explained the situation that led to the incident,
"Yes I am conscious of my health; I have my medical records with me when I registered in all the hospitals. It breaks my heart to know that they didn't have what I needed. To be honest, that we don't have an emergency ward in hospitals is heartbreaking.

"It was just excess fluid called Edema. After they had done a blood test and said I was fine, I was told if the swelling increased, they would have to amputate it. That was my first time having Edema, so I didn't know what to do and at the time, I wasn't told it was Edema. I took the next available flight out of Nigeria and went straight to the National Health Service (in the UK) and they diagnosed me with Edema," she told Saturday Beats.
Asked about other issues in Nigeria that she saw as a challenge, the talented actor said lots of things should change in the country. She also added that despite the nasty experience she had, she didn't regret relocating to Nigeria from the UK. She noted that she was concerned about people who don't have the means to travel for medical care.
"I believe we are all tired at this point because it feels like nothing works. We have exposed politicians as leaders and what I see is that they don't care for the citizens and the country as a whole.

"I felt more for those who can't just get on a plane and travel for medical care; but then again, why do we have to leave our country for medical care? What I went through was a near-death experience as my sight was becoming blurry," she said.
When asked about some of the challenges she has faced as an actress, she said there was a time she was told she wasn't slim and light enough to make it in the movie industry.
"My-self–love-journey started when I was on a hospital bed. I was ill and almost lost my life. To be honest, I was told if I flew, I would not make it. But I got on the plane in faith and had an agreement with God. I got to the UK and all I remember was seeing lights and someone asking me questions. Next thing I remembered was waking up on a hospital bed. I had three doctors by my bed telling me it was a miracle.

"We all face challenges in our careers or jobs, I would say being told I was not skinny enough, not light-skinned enough," she said.
https://www.instagram.com/p/BopIdBqAelj/