Crime News
Lagos Bus Driver Who Bites Police Officer's Nose & Chest Gets Community Service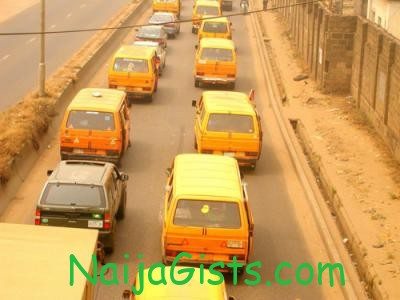 An Igbosere Magistrates' Court yesterday sentenced a bus driver, Jamiu Adeoye, to a one-day community service for biting a police officer's nose and chest.
Magistrate A. M. Davies convicted Adeoye, 31, after he pleaded guilty to a one-count charge of unlawful assault.
She ordered him to sweep the court's premises for a day.
The convict was arraigned by the police on August 13.
Prosecuting Sergeant Cyriacus Osuji said Adeoye committed the offence on August 9 at 7:40pm at P and T, Obalende, Lagos.
The court heard that the complainant, Inspector Joseph Tirven, tried to stop Adeoye from flouting traffic laws but the driver got angry and attacked the officer.
"He unlawfully assaulted the complainant, Inspector Joseph Tirven, by biting his nose and chest," Osuji said.
Adeoye pleaded not guilty.
The court granted him N200,000 bail with two sureties in the like sum. They are to show evidence of tax payment to the Lagos State Government. But he could not meet the bail conditions.
At the resumed hearing of the case yesterday, Adeoye changed his plea to guilty.
[NAN]