Nollywood
Nigerian Actress Laide Bakare In Indianapolis For Yeye Oosa Movie Premiere
Nollywood Actress Laide Bakare In Indianapolis For Yeye Oosa Movie Premiere
The New York based actress who left Brooklyn few hours ago has landed in Indianapolis.
She was spotted at the Indianapolis Internal Airport last night.
Her new movie, Yeye Oosa will premiere tomorrow Saturday the 16th of November 2018 at Eko African Cuisine.
See the flyer below for more.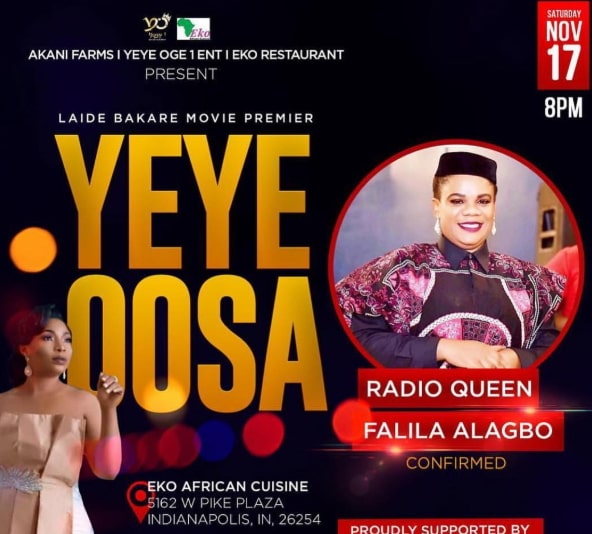 If you are based in IN, please come out and support her.