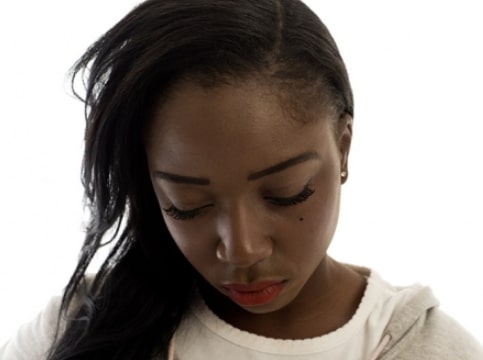 I Am Looking For a Husband to Marry Me:Give Me the Best Nigerian Dating Sites for Marriage and Serious Relationships
Dating is a social behavior practiced all around the world. It is done in different ways as various cultures and civilizations have different dating rules. The modes of courtship maybe different but the definition is the same, despite the diversity in culture and traditions practiced around the world.
Dating is the courtship stage of romantic relationships. At this point, partners in a relationship get familiar with each other, study and know their level of compatibility mostly with the intent of marriage. Often the decision to date is made among individuals who possess romantic feeling toward each other; should they end up being too different both parties usually go their separate ways with the hope of finding someone else.
Prior to the last few centuries the term dating as we know it was not really applicable as the ethics of getting together was rather different.  Based on records in several civilizations, dating was hardly practiced in the manner with which it is done in society at present. Marriage matches were made by the parents or guardians of the younger generation. Betrothed individuals may not necessarily have an idea on who has been selected or even have an idea on each other's character as they were barely given access to themselves before the marriage ceremony.
In recent times, dating and relationships have taken new forms dependent on technology. This is done to make dating and relationships easier. With the invention of phones and the internet, people can connect with each other much easier than they would have done in the past. The person who hardly has the time to socialize and meet new people can do this over the internet as provisions for such needs have been made available by technology. People in different parts of the world still have the opportunity to talk, chat and get to know each other.
The world many say has now become a global village, through technology everyone stays connected. As the world has evolved so has the method of dating and relationships. People are more open to things that they previously never would have given the time of day. One of such is online dating services and social media platforms.
What Are Online Dating Sites
Online dating sites are virtual places on the internet where people can meet and make romantic matches in a required specification. These platforms take away the stress of physically going out and trying to meet new people with the purpose of a romantic relationship in mind.
It is an easier way of making relationship connections. Most of these sites match individuals based on the kind of partners they request. They help their clients search for prospective matches based on their profile. These sites require clients to become members and have a profile on their websites. Lots of personal questions are required of members so the best links can be made. These online organizations can be described as modern day match makers.
List of International Dating Sites
Here is a list of a few foreign online dating sites that are well recognized and trusted.
This is a well known dating U.S website for seeking serious relationships. It has been featured on quite a number of news platforms, located in Los Angeles California. It is a reportedly a safe place to meet people online, intended for people located in the United States. In depth personal questions are required of members for the best matching results. People below the age of 18 and who possess criminal records are not eligible for registration on this site and it caters to single or divorced individuals who would like to meet other people. When subscribed to their services, personal information is provided to them to help build a personality profile and match you up with compatible people. It has over 20 million registered members with about 8,000 singles registering on a daily basis.
It is a popular American site it was created in 1995. It has a free 7 days trial period after which you are required to subscribe to a service plan. It also has links to other external dating sites covering just about every preference. It boasts of having over 10million members and based on statics this site has helped 600,000 singles find good relationships in one year alone.
This is a site created in 2008 for singles that are in the market for serious relationships. It is yet another popular site that has members from Canada, the United States and the United Kingdom. Over 20,000 people register on this site each week.
This site as the name implies, offer service to religious and god fearing people who are looking for a serious relationship. It provides a medium for singles to meet people of integrity and honesty. It has a ten days trial period.
This site is also considered popular and has about 3million registered members. It offers an opportunity for singles to meet other people for the purpose of friendship, marriage, romance relationship and other encounters. It provides services for quite a number of countries.
Best Dating Sites in Nigeria for Serious Relationships
When using dating site especially within Nigeria one has to thread with caution so as not to be at risk of any sort.
Below is a list of a few dating sites for interested Nigerian singles.
This site is meant mostly for Nigerians outside the shores of Nigeria like the U.K and U.S who would like to meet fellow Nigerians this is not to say singles living in Nigeria are not registered as well. This site is mostly free except when performing special functions outside of the regular, then a gold membership fee is required.
This is another top notch Nigerian dating site. It is reportedly completely free with no hidden charges. It is easy to navigate and allows access to video galleries, chat rooms, instant messaging and message boards. It was created in 2008 and has over 44,000 members.
This is a rather popular dating site where Christian singles can meet and get to know each other. It has been described as the best Nigerian Christian dating site.
Friendite
Friendite helps make ideal matches among Nigerian singles based on their interest. It has about 79 thousand users. Its membership is not limited to Nigeria alone as it welcomes other countries as well. It was founded in 2013.
Sadly, the site seems to have closed down. Still unsure if the app is functional.
It targets people seeking romantic relationships within and outside the country. However to fully access their services you have to be a registered member and pay a subscribing fee.
Serious Relationships and Compromise
As social beings we often crave connections with other human beings. This connection takes the form of relationships. Relationships are bonds created by blood, marriage or romantic involvement. Individuals who are dating or romantically involved are often said to be in a relationship.
The purpose of getting into a relationship is to get that person to whom you become a priority and vise versa. Both individuals click on basic levels, character and personality just seem to be in sync with each other. Being in a serious relationship means a couple has accessed each other and on the basis of what has been seen in each partner, both are ready to progress to the next level.
People who are in a serious relationship are not ready to play around but have plans of permanently sealing this deal in the union of marriage. A relationship gets to this level when both parties have come to the understanding that both are equally responsible and committed to keeping the relationship alive therefore; when problems arise they address it instead of giving up. Couples who do not make it to this stage often break it off and seek their match elsewhere.
Compromises are necessary in a relationship you could compromise on your finances, your mode of argument and such. Couples may be in sync with each other however, no matter how similar people are; their thoughts and ideologies cannot be in complete harmony. At one point or the other disagreements will arise and compromises may have to be reached.
When it comes to a relationship how far should each party compromise. Well the deal is to not compromise to the extreme; once it gets extreme it becomes unhealthy. Compromise should also never be one sided because it means one party is being cheated, this is unfair and will definitely lead to problems. Minor compromises in a relationship are actually unavoidable but be mindful of major compromises made in a relationship to avoid giving up too much of yourself for the sake of a relationship.
Make little compromises when the need arises but the bottom line is to not give up who you are and the morals you represent for the sake of a relationship.
Warning!!!
When making the decision of using online dating services in Nigeria it is safer to go for the paid sites as this helps screen out quite a number of dishonest fellows. Also be mindful of people you come in contact with to avoid being scammed or falling into the hands of shady characters as many people have been known to lie about who they really are in their online profiles.
Visit NaijaGists.com for more
---
Copyright © NaijaGists.com
All rights reserved. This material may not be reproduced, published, broadcast or redistributed in whole or in part without prior express written permission from NaijaGists.com. Contact: naijagistnews@gmail.com.