Anambra State News
Man Commits Suicide After Attacking Wife With Acid For Making Son The Inheritor Of Newly Built House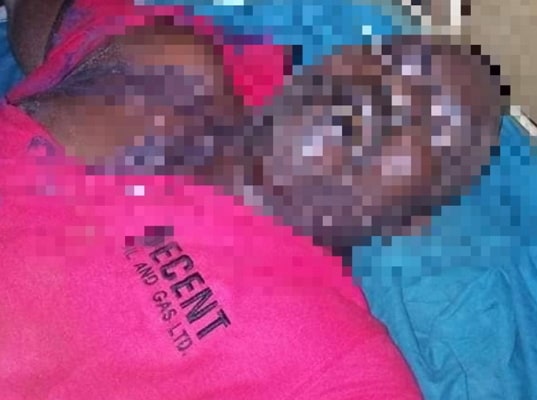 Late Daniel Okafor
Man Kills Himself After Attacking Wife With Acid For Putting Their Son's Name As Next Of Kin & Inheritor Of Newly Built House In Nsugbe Anambra State
A 50-yer-old man identified as Daniel Okafor has killed himself in Nsugbe area of Anambra  because his wife Pauline refused to name him as the inheritor of a new  house she built.
According to Daily Sun,  Pauline nominated her only son as the inheritor of the property, a development that said to have angered her husband.
As a consequence, Daniel reportedly attacked her with acid and and thereafter took his own life with the same acid.

A source said the deceased attacked his wife after she built a house and used their son as her next of kin and inheritor of the property.

"When the man found out, he could not take it, so he decided to pour acid on her. The husband also drank the acid and died, while his wife is currently hospitalised at a clinic," the source said.
According to police investigation, the incident happened around 3am on Tuesday the 5th of February 2019.
The corpse of the deceased has been deposited at the Apex Mortuary hospital for autopsy while the survivor is still receiving treatment at the Immaculate Heart Hospital, Onitsha.