Crime News
Man Arrested For Slapping Sleeping Girlfriend's With Cheeseburger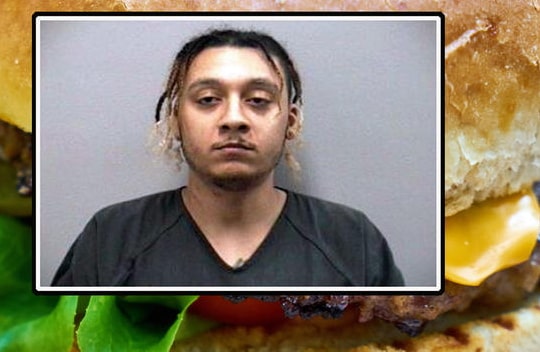 A man in Florida has been handed over to police following a fight with his girlfriend.
Kyle Jamison Jones reportedly woke up his girlfriend and began to attack her with the cheeseburger.
According to a Facebook post by Martin County Sheriff's office, the victim was covered in particles of the burger when police arrived at the scene.
The suspect has been charged with battery and currently at the Martin County jail in Florida.