Anambra State News
Man Who Lost Right Arm And Leg In Fatal Accident Praises Wife For Standing By Him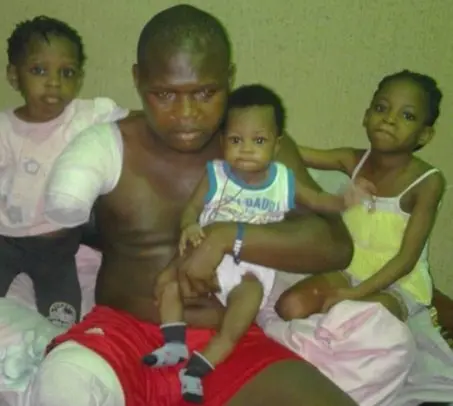 A family man who lost his arm and leg in a fatal accident that ended the lives of others last year has a reason to be thankful to God.
The father of three, Mr Collins Odinaka shocked his family and friends when he took to the social media recently to appreciate God for giving him the gift of life despite his condition.
He stated that the accident that got him partially amputated killed several others but he managed to cheat death.
Mr Odinaka is thankful for not making his children fatherless and wife, a widow.
Here is how the Onitsha based trader appreciated his wife on her birthday:
"i just really really Thank the Lord almighty for u my dear. Don't worry my dear wife is just only the Lord almighty God in heaven most surely going to rewards u for me and just pays u back for all ur help And support and everything u hv been doing for me and taking care of me here in this my condition. Pls just forgive me for bringing u out of ur father's house to come and suffering u here with me here in this my condition. infant u are just really really suffering here every day and night by always taken care of our little children and also take care of me and this my condition of so much pain's with agony and sorrows of this my condition here with out even leaving me and just Run away. infant u are just more than a wife. And don't worry my dear love.is just only my God most surely going to rewards u for me and just wipe away ur tears in Jesus Christ name. THANK U SO SO MUCH MY DEAR LOVE."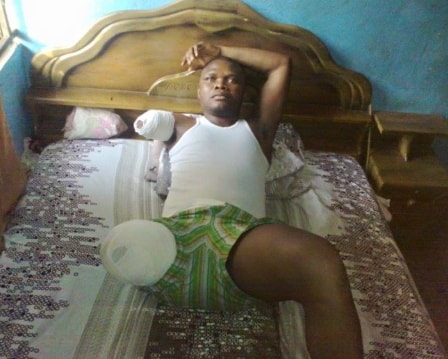 This is so touching!!!.