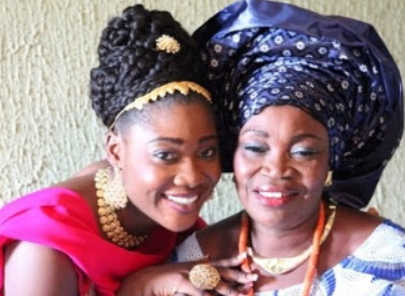 Since the 24th of May that Nollywood actress Mercy Johnson announced the demise of her mother, Elizabeth Johnson, the actress is yet to look back.
Although she is working on few movies, the actress is yet to return to her fans on the social media.
A Nollywood source NG put a call through to this evening said the actress is likely to return after 21 days or if she is doing an extended mourning in accordance to Kogi tradition, she will be missing in action 40 days from the day her mother died.
The source said the Johnson's family in Kogi are yet to finalize a burial date for the deceased however the actress has promised to keep in touch with colleagues once a final burial agreement is made.
Mercy Johnson reportedly lost her mom to diabetes at the age of 67.
May God comfort her family during this tough time.