Nadia Buari Biological Father Is Lebanese: How Actress Was Adopted By Her Ghanaian Father Sidiku Buari
This beautiful actress born on the 21th of November 1982 is a product of a brief romance between her mother, Caddy Buari and a Lebanese businessman whose name the actress is yet to reveal.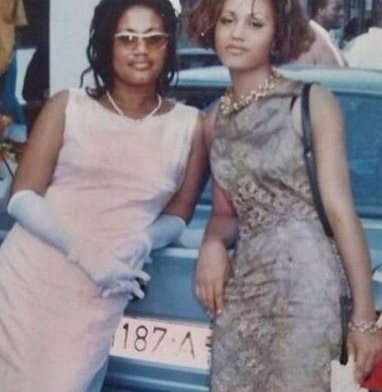 According to sources in the know, Nadia's Biological father left her mother shortly after impregnating her in 1982.
Caddy Buari who was a Christian reportedly converted to Islam after she fell in love with Ghanaian veteran musician Sidiku Buari who was kind enough to adopt her beautiful daughter Nadia legally.
Her adopted father, Alhaji Sidiku Buari is a famous musician, music composer, actor and a successful businessman. He was (and still remains) one of the most influential figures in the Ghanaian entertainment space. Alhaji Buari, at a time, was the President of Musician Union of Ghana (MUSIGA) and at another time, he was the Vice President of the International Federation of Musicians (FIM) in Ghana.
The Ghanaian actress' mother, Caddy Buari, on the other hand, is a professional Beautician/Stylist. The star actress grew up in the midst of her five siblings; three brothers and two sisters. Her sisters are; Shaida and Aysha, while her brothers are; Malik, Majeed and Jameel.
Her adopted father (pictured above) is a polygamist who married three wives.