Hot Gists
Inspirational Story Of New York Hospital Janitor Who Graduated With Nursing Degree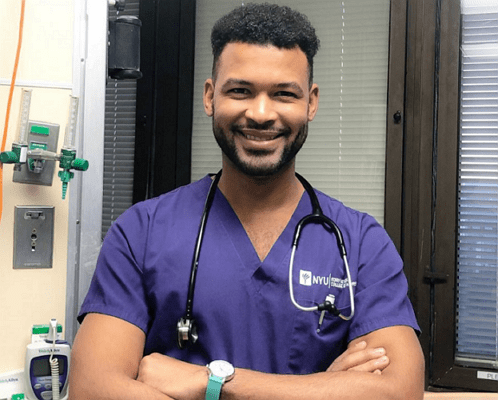 Inspirational Story Of New York University Janitor Who Graduated With Nursing Degree From Same Institution
Check out this amazing story of a cleaner who ended up becoming a graduate from the same institution where he used to clean the toilet.
This week, 29-year-old Frank Baez who relocated to New York city with his mother at the age of 15 bagged a degree in Nursing from New York University's Langone Tisch Hospital.
According to reports,  Frank Baez who always watched the nurses with patients as they cared for them while he was working as a janitor was inspired to become a nurse too. The 29 year old graduate now plans to be a critical care nurse in an intensive care unit.
Here is what he said on Good Morning America show:
"I could barely speak English at the time when I started working at NYU. Now I reflect on it and I feel very proud of how much I accomplished."

"There were times I doubted myself, but then I felt that I wanted to do something more for myself, that I deserved better, that I wanted to continue to move forward and grow and go on with my life. What I did was, I never gave up."
Frank Baez said he eventually left his job as a janitor to complete his bachelor's degree at Hunter College then returned to NYU and completed the accelerated program at the Rory Meyers College of Nursing in 15 months. Baez is the first person in his family to graduate from college.
This is the power of determination.