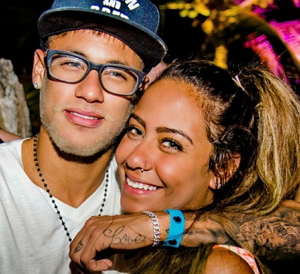 PSG Football club star Neymar has reportedly done it again.
The footballer who is fond of "getting injured" every March has fuelled a conspiracy theory now trending online.
Neymar who suffered fractured toe in his FC victory over Marseille last weekend has been ruled out of the return leg against Los Blancos in Paris and his critics are now suggesting a conspiracy could be at play.
According to the conspiracy theory, Neymar who is extremely close to her sister, Rafaella Santos even has a huge tattoo of her face on his arm.
Her birthday falls on the 11th of March 2018 and for the past 3 years. Neymar has been in Brazil to celebrate with her.
Last season he suffered an injury in early March, and flew home to his native country to be with her, while the two seasons before that he was suspended.
This will be 4th year in a row that Neymar will be in Brazil on the 11th of March.
See what his fans are saying on the social media
This coincidence is like to put his injury claim to test!!!.
The footballer who arrived Brazil in a wheelchair few hours ago will be operated on at Mater Dei hospital in Malta on Saturday.