Information Desk
Nigerian Army Recruitment Has Started: Buy Scratch Card From The Bank To Apply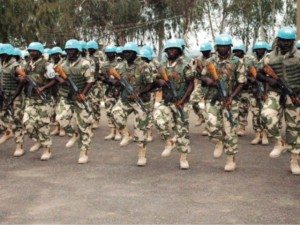 Nov 14, 2012 – Nigerian Army Recruitment Form Is Opened: Buy Scratch Card From Bank To Apply
For those of you looking to join the Nigerian army, the intake for 69th regular recruit for Non Tradesmen/women category is ongoing. naijagists.com
You need to buy scratch card from any Union or Unity Bank and follow the instruction below.
Before buying any scratch card, ensure you meet the requirements below
Non Tradesmen/women category –  SSCE/NECO/GCE with at least 3 credits including English Language in no more than two (2) sittings.
Here are the steps  to follow in order to Register for enrollment with the Nigerian Army:
Step 1: Buy Scratch Card from any Union Bank or Unity Bank Branch near you
Step 2: Validate your Scratch Card Serial Number and PIN at https://www.narecruitment.org/Home.aspx
Step 3: Register on the portal at https://www.narecruitment.org/Home.aspx
Step 4: Login In to the portal with your User Name and Password
Step 5: Fill in the required information, Save and Print a copy
Step 6: Visit the Nigerian Army website for the list of successful candidates
We are in no way affiliated with the Nigerian army recruitment process.
The application will close within a month or so if you meet the requirements, ensure you apply on time.
Should you have any question, please visit their website at narecruitment.org.
Wishing you all the best.