Crime News
Nigerian Bar Association, NBA Welfare Secretary Adesina Adegbite Shot By Kidnappers At OPIC Estate…Victim Recounts Ordeal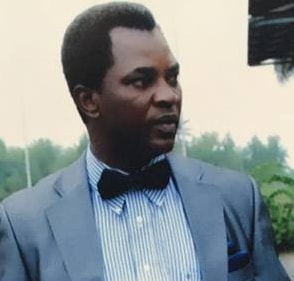 Nigerian Bar Association, NBA Welfare Secretary Adesina Adegbite Attacked By Kidnappers At OPIC Estate…Victim Recounts Ordeal
Gunmen suspected to be kidnappers on Friday shot and wounded the Nigerian Bar Association National Welfare Secretary, Mr Adesina Adegbite.
Adegbite said the attack happened near his home at OPIC Estate in Isheri North off the Lagos Ibadan Expressway.
Adegbite told The Nation he went to buy Suya meat on Allen Avenue in Ikeja after watching England and Sweden World Cup Match when the suspected kidnappers pursued him.
Here is how he narrated his ordeal:
"I drove in my Cadillac Escalade Sports Utility Vehicle (SUV) and went to Allen Junction to buy Suya. I did not stop anywhere along the way. Nobody also knew I was going to buy Suya.

"I was racing back home when I observed a car very far behind me. Through Alausa, I joined the expressway and at Berger, I raced past all the vehicles ahead of me and headed towards Isheri North, towards my estate near Channels Television.

"As I passed Kara Bridge, because I was always mindful when driving, I overtook the only vehicle ahead of me and at the end of the bridge, I slowed down a little.

"Suddenly, the car I saw far behind me drew level and I saw it was a Toyota Camry. The man sitting near the driver in front waved a gun at me and shouted, 'Stop! Stop! Stop!'"

"Luckily, I was close to OPIC gate leading to my estate. As I was about to turn, the man beside the driver fired a shot, forcing the security men at the gate to come out.

"When the men in the Camry car saw the security men, they sped towards Ibafo while I drove into the estate",

"I didn't know I was actually shot in the head when they were making attempts to block me. For them attempting to stop me, I know they wanted to take my life, or kidnap me for ransom, but thank God, I escaped from the hoodlums" .
According to him, the matter has been reported at Isheri Berger Police Station.
Here is  a video taken on Sunday during a courtesy by NBA Officials.