Nigerian Celebrity Couples Who Divorced Over Domestic Violence
(1) Opeyemi Olarinde – Daddy Freeze's Ex Wife
Veteran on-air-personality Freeze (Ifedayo Olarinde) had a rocky relationship with his ex-wife Opeyemi Olarinde. In 2015, Freeze went on a spree on Instagram, revealing details of his turbulent marriage with his former wife and mother of his children.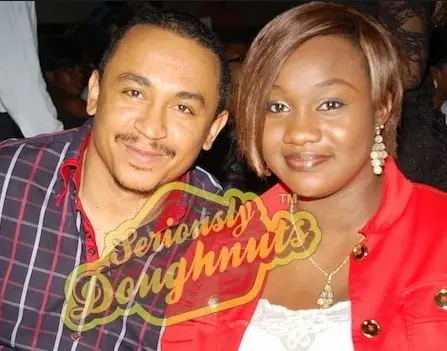 In his revelations, he claimed that he was a victim of domestic abuse, and shared pictures of him with cuts and bruises. According to him, his wife assaulted him during their marriage
(2) Frank Edoho's Wife Katherine Obiang
Popular 'Who Wants to be a Millionaire' host, Frank Edoho was entangled in a messy marriage with his former wife Katherine Obiang.
Throughout their marriage, there were tales of domestic violence. "Just to dare to argue with your husband is like a challenge in your home. The woman is challenging the man and tempers flay and then you snap, then there is a slap.
He says 'I am sorry it is a mistake' then says 'sorry I won't do it again,' then he does it again, again and again." Katherine said. After they divorced, Frank Edoho remarried.
(3) Emeka Ike's Wife
In 2015, Emeka Ike and Suzanne Rero parted ways in a very scandalous manner. The couple separated following a filing of a divorce suit by Suzanne, who accused Emeka Ike of domestic violence.
They were married for 17 years. Suzanne claimed that Emeka verbally and physically abused her all through the years they lived as man and wife, even though their union seemed perfect on the outside.
Although the actor claimed that he had a peaceful marriage and he and his wife satisfied each other's needs and enjoyed common happiness, the court ruled that the evidence presented was enough to understand that their marriage was beyond reconciliation and Emeka did not apply the necessary efforts.
(4) Chika Ike
Chika 'Nancy' Ike is a actress, television personality, producer, businesswoman, philanthropist and former model.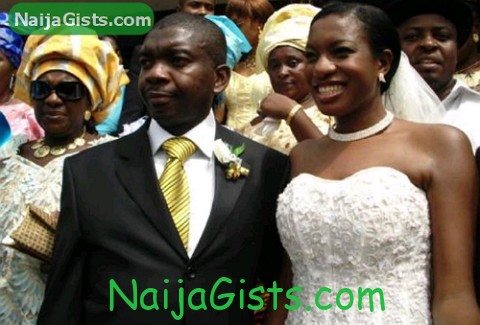 She was married to Mr Eberibi. After the marriage crashed, Chika Ike revealed that she was abused. According to her, one of their many fights resulted in a miscarriage.
(5) Foluke Daramola
Actress Foluke Daramola revealed that she was raped as a teenager. She married Babatunde Sobowale in 2005 and the union ended in 2008 after two kids on allegations of wife battering and infidelity. The actress has since remarried and is happy with her latest husband, Kayode Salako.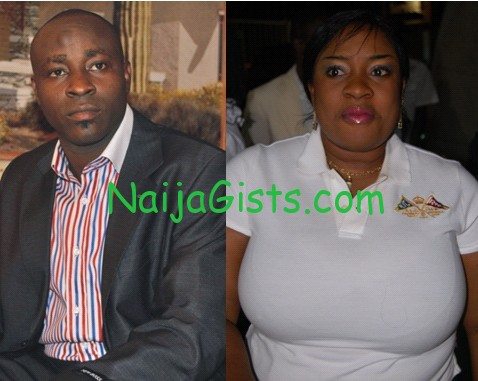 (6) Mercy Aigbe
In 2017, popular Nollywood actress Mercy accused her husband Lanre Gentry of physical violence.
"He beats me consistently. I stayed because I loved him and because every time he beats me, he begs and gets family and friends to beg me. He promised regularly to change but he never did.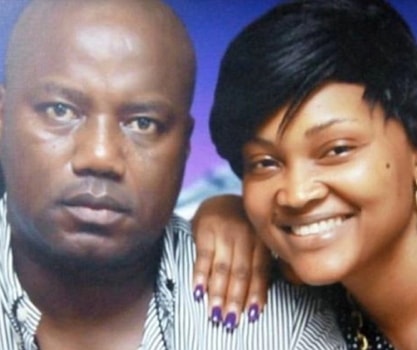 "When my husband gets angry, he gets physical, not only to me but to anyone. He has done that with my house help who reported him to the Police years ago.
"I stayed because of my children and because a lot of people look up to me. I was a role model of some sort and I really wanted to keep it together. I just wanted a home," Aigbe alleged
The couple separated after the battering allegedly resulted in a skull fracture, an allegation which her estranged husband denied.
(7)Georgina Onuoha
She is a famous Nollywood actress, model, television personality and philanthropist. She is one of the gifted actresses in Nigeria from Anambra state.
Her marriage to Dr C Igwegbe crashed after 10 years, also on allegations of domestic violence.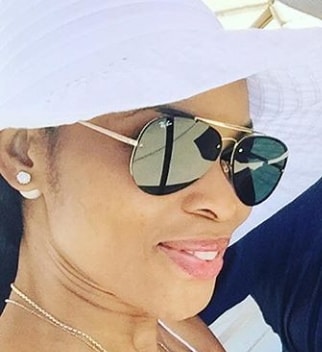 The Nollywood actress and Dr. Ifeanyi Igwegbe had two beautiful daughters and were a happy family until everything came crumbling down in 2012.
(8)Tonto Wigo Dikeh
Nollywood actress Tonto Dikeh was married to philanthropist Olakunle Churchill. The actress however confirmed separation from her husband in February 2017. She accused her husband of violence.
The star actress, amidst tears, revealed images and video as proof of the abuse.
"The domestic violence is real. How I live to suffer it and going through it over and over again, I do not understand but a lot of people have blamed me. That I stayed back in my marriage is not because of my child but I believe that you cannot be abused, or you cannot leave your child in an environment of abuse and you claim you are doing it for your child, no. I stayed because I was doing it for myself, I stayed because I loved my husband with all of my heart," She said.
However, reacting to the divorce in an interview, Churchill said: "Our marriage was plagued with several frivolous claims of falsity, ranging from domestic violence to false allegations and all what not.
"I never laid my hands on her. I have never done that in my life before. She made up those things to discredit my philanthropic works. I am from a proper disciplined Yoruba home. I was well trained and brought up under the fear of God."
(9) Faithia Balogun
Nollywood actress Fathia Williams popularly known as Fathia Balogun was formerly married to Saidi Balogun.
As beautiful as they appeared as a couple, their marriage did not last. It was riddled with stories of domestic violence. After years of separation, the couples were officially divorced in 2015