Crime News
Nigerian Doctor Arrested For Cocaine Drug Trafficking At Omole Estate Ikeja Lagos Charged In Absentia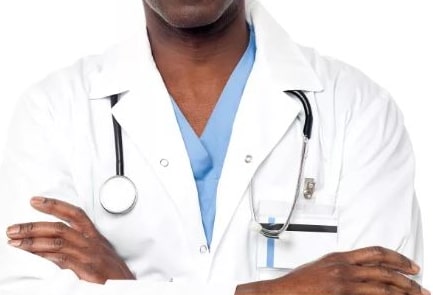 Nigerian Doctor Arrested For Cocaine Drug Trafficking At Omole Estate Ikeja Lagos Charged In Absentia After He Jumped Bail & Fled
A Lagos Federal High Court on Monday convicted a doctor, Dennis Konyeaso, of cocaine trafficking, in absentia.

It, however, could not pass a sentence because the doctor jumped bail and fled.

Justice Mohammed Idris discharged and acquitted Konyeaso's wife, Chidi, who was charged with him by the National Drug Law Enforcement Agency (NDLEA).

They were arraigned in 2012 on a four-count charge of conspiracy, unlawful dealing and storing of 3.3 kilogrammes of cocaine.

NDLEA alleged that the couple, in July 2007, conspired to export 3.3 kilogrammes of cocaine with the aid of an ex-convict, Victor Keyamo.

They were also alleged to have stored the banned substance at their Plot 729, Atere Street, Omole Estate, Ikeja, Lagos home without lawful authority.

Prosecuting counsel Mrs. Obiageri Iwuchukwu said the offence contravened sections 14(b), 19 and 12 of the NDLEA Act of 2004.

Mrs. Konyeaso said her husband abandoned her and their three children for years after he learnt that the NDLEA operatives invaded their home in search of the banned substance.

She said she never knew her husband was into drug trafficking.

According to her, she became aware when the officials searched their home and found parcels of cocaine.

The judge adjourned sentencing until the convict is arrested.