Crime News
Nigerian Domino Pizza Delivery Driver Shot & Killed In Daylight Robbery In Pittsburgh Pennsylvania [PHOTOS]
Nigerian Domino Pizza Delivery Man  Shot & Killed In Daylight Robbery At East Liberty, Pittsburgh Pennsylvania.. RIP AbdulGaniyu Sanusi
A hardworking Nigerian man who was killed while carrying out his duties in the United States on Saturday has been identified.
The deceased, 56-year-old Sanusi Abdul Ganiyu was shot dead in a broad daylight robbery that took place at North Saint Clair Street, East Liberty neighborhood of Pittsburgh Pennsylvania.
According to the Medical Examiner's office, Sanusi who was scheduled to deliver pizza to an area on Penn Avenue was diverted at the last minute to 100 block of North Saint Clair Street where he was shot dead as he got out of the car to deliver the pizza.
A witness said the gunman who shot Sanusi asked for money before shot rang out.
The deceased died on the scene moments before the shooter fled.
Sanusi was making his first delivery on Saturday when he was fatally shot.
See photos from the scene of the fatal shooting below
Here is the last photo Abdul Ganiyu uploaded on the social media.
That is him standing besides his white pizza delivery SUV below.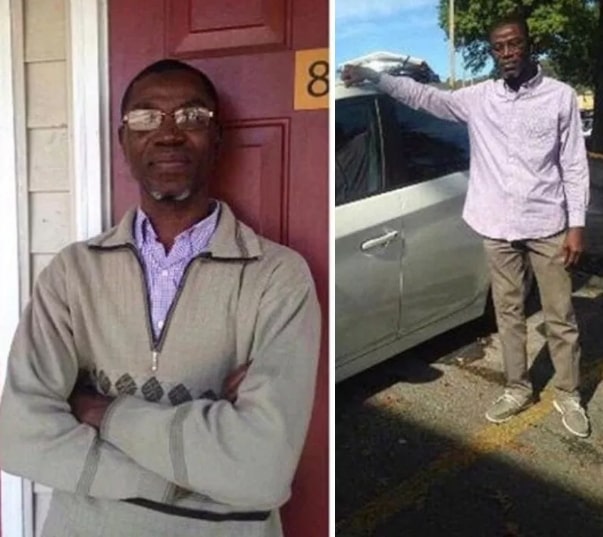 May his soul rest in peace.