Crime News
Nigerian Gay Pastors Arrested Over Illegal Sex In Lagos Hotel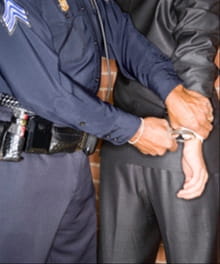 Jan 3rd, 2013 – Nigerian Gay Pastors Arrested & Charged Over Illegal Sex In Lagos Hotel
2 suspected Nigerian gay Pastors identified as Prince Ejimole and Lawrence Udo have been arrested by Lagos police command when they were both caught having an illegal sex in Lagos hotel room. naijagists.com
26-year-old Prince Ejimole and 25-year-old Lawrence Udo were caught at an hotel in Ijeshatedo area of Lagos state having an illicit carnal knowledge of each other.
Lagos Magistrate judge, A.o Awogboro said the two are facing charges for having carnal knowledge of each other against the order of nature.
According to sources in the hotel, the two pastors are known for lodging in the hotel under the guise of praying.
We learnt the two usually lodged to have sex with each other.
The trouble started when the two pastors invited another church member, Chidiebere Mozie to the hotel for prayers. But they allegedly forced him into having sex with them.
Chidiebere Mozie claimed when he got into the hotel, Pastor Ejimole began to suck his breast and pulled out his manhood as well to penetrate into his anus.
Perplexed Chidiebere immediately yelled for help that attracted the hotel staff who later called the police to have them arrested.
They were immediately arrested and whisked to Ijeshatedo police station
A 4-count charge of conspiracy, unlawful carnal knowledge was slammed on the two pastors
The first count reads: "That you, Prince Ejimole and Lawrence Udo on the same date, time and place did have carnal knowledge of each other against the order of nature."
The second count reads: "That you, Pastor Prince Ejimole on the same date, place and time did gross indecency by sucking Chidiebere Mozie's breast, attempting to suck his penis and having carnal knowledge of him."
Police said the pastors committed an offence contrary to sections 516 and 214 of Criminal Code Laws of Lagos State Nigeria 2004.
The Pastors however pleaded not guilty to the charges.
They were granted bail and their case adjourned till January 7th, 2013.
Lord have mercy! These are end time signs.