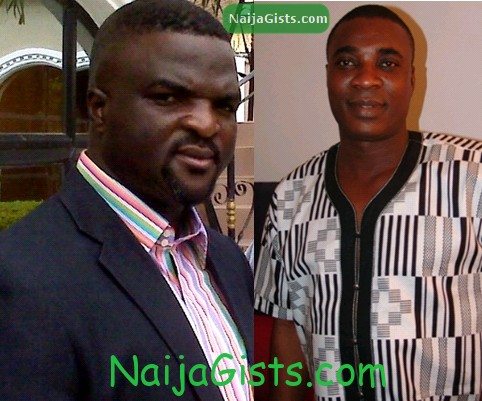 January 3rd, 2013 – Obesere Fights Wasiu Ayinde K1- "Don't Be Rude, Respect Your Elders"
Few weeks after General Kollington Ayinla blasts K1 over a comment he made that he is now the new leader of Fuji music, one the smartest Fuji musician alive, Abass Akande Oberese has opened up on the issue he has with Wasiu Ayinde KWAM1. naijagists.com
In this recent interview, Obesere revealed why he is not in good terms with Fuji star, Wasiu Ayinde.
Obesere said KWAM1 has no right to call himself the new Fuji king when his elder, General Kollington Ayinla is still alive.
"Following the demise of Sikiru Ayinde Barrister, KWAM1 began showing off as the new King of Fuji music. He can never be the new King when his elder General Kollington Ayinla is still much alive. That is very rude!. Kollington has been in the music long before we all joined and that automatically makes him our leader. Even after the death of Ayinla, Wasiu Ayinde has no right to call himself the leader of all Fuji musicians" – Obesere said
As regards to him, here is what Omorapala said:
"He has never been a king over me. He is the Lord of his own music. He is rude to even the elderly ones and that is why someone like me will never agree with him on anything. This type of bad attitude of his is what has made me not to respect him. I am the type of person who will always voice out when I am not cool with something.
Obesere revealed the new tactics Wasiu Ayinde is using to give fans the impression that they are not fighting.
"Even K1 himself knows I don't take shit from anyone," he continued. "He tries to sing about me, say good things about me whenever we are together in public, all to let people think all is well between us and to curry my good side. But we both know that is all camouflage. K1 doesn't like anyone who is making progress. He's a snob. He doesn't have a good character. Because of him, I want to change my kind of music from Fuji. I give respect to only those who deserve it."
Na wa o the battle of the masters. Who go settle am now?