Crime News
Nigerian Man Who Killed Whatsapp Friend In London Following Silly Argument Jailed For Murder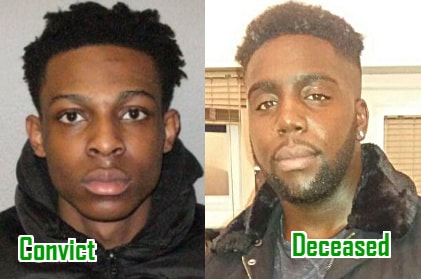 Paul Akinnuoye, Nigerian Who Stabbed Whatsapp Friend To Death During Fight In London Sentenced To 21 Years In Prison
A young Nigerian man convicted of killing one Jordan Wright in London last year has been sent to jail.
The convict, Paul Akinnuoye was yesterday sentenced to 21 years behind bars for April 19 2017 attack that took the life of 19-year-old Wright.
According to London police, the convict stabbed the teenager on Hervey Road in Blackheath following a Whatsapp chat argument that later turned verbal.
The duo were arguing on who was straighter between the two in a Whatsapp chat  before the argument turned violent.
The group later went physical before Akinnnuoye stabbed him on the chest.
Three Nigerians were initially arrested in connection with the murder. Two were later released after investigation.
The deceased was about to start an apprenticeship in construction when he was murdered.