Anambra State News
Oko Poly Sex For Mark Lecturer Dies Of Thunderbolt Magun Attack, Catholic Priest Confesses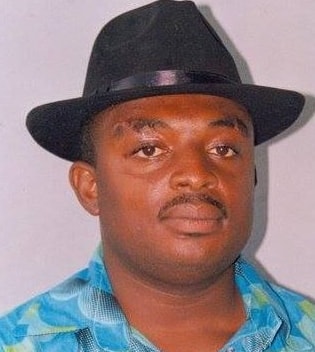 Nigerian Lecturer Accused Of Exchanging Sex For Mark Dies Of Thunderbolt Attack, Magun….Catholic Priest Confesses
A randy lecturer accused of exchanging sex for mark at Federal Poly Oko in Anambra state was laid to rest today in his hometown in Ekwulobia.
The 41-year-old lecturer at Business Administration and Management department reportedly died of Thunderbolt attack after allegedly sleeping with a girl who intentionally laced herself with Magun to get at the lecturer who had failed her on several occasions.
Prof Chinedu Ezeonu aka Biggie in his lifetime was said to have cause sorrow for most students at the institution.
However one of the family members of his victims raised an eyebrow today after celebrating his death online.
See viral post of Okafor Kenneth, a self-acclaimed Catholic priest below:
"Why will he not die untimely death?" where he is a lecturer who sex students in oko polytechnic. After they say to him rest in peace. I know many girls this man rendered useless in form of sex, this man exchange good results with sex by force. Can he explain where oko girls are now for sex? Someone who married a beautiful woman and born boys and girls, still having sex like dog outside this marriage and everyone here will be saying R.I.P. Is good oo but there is no amount of prayers that can forgive his sin after his death unless he asked forgiveness before his death, then God will forgive him as Bible says no repentance in the grave. I had Black mass for this man when he touch a lion on his tail but now where is he now. He is lecture but am priest of God, now my God whom I celebrate in Holy Eucharist has won as I went spiritually crying to God conerning this man that wanted to have sex with my cousin sisters who are in Oko polytechnic. OK I have forgiven u, may u rest in peace."