List Of Nigerian Nollywood Actors, Musicians That Are Cultists: Top 10 Nigerian Artists That Are Cultists
Cultism has indeed eaten deep into our system and has posed a dreadful challenge in the Nigerian society. It is widely believed by some Nigerian youths, that to be someone of relevance or attain a height of importance, then you need to be in some form of cult or the other.
It is quite unfortunate that the act of cultism is being sold to Nigerian youths even by the supposedly famous and influential populace in the Nigerian society.
Even though these celebrities are aware that they are being seen as role models by the younger generation, they see nothing wrong in associating themselves with the various Nigerian Cult groups. This behavior encourages misguided youths to want to follow in their footsteps and therein lies the problem.
Many Nigerian celebrities in and out of the entertainment industry have been accused of belonging to different Confraternities in Nigeria. Noted, hardly any of these celebrities ever boldly and clearly say they are members of a confraternity however, the fact that they belong to these groups is more like an open secret.
Nigerian Actors Who Are Rumoured Cultists
Nigerian actors are not excluded from this Nigerian cult groups. A disturbing number of them show signs of belonging to one confraternity or the other. Here a few of these popular actors who are allegedly members of cult groups.
Emeka Ike
Although, he isn't presently the most popular face on our movie screens anymore; but I believe he is still well known by Nigerians. It is speculated that this movie star is a respected member of the Eiye Confraternity or, the National Association of Air lords as it is officially called.
Zubby Michael
This Nollywood actor and producer is a household name. And this actor is quite certainly a member of the Black Axe/ Aye cult. He seems very open about his membership. He is constantly seen hanging out with known members of this cult and freely displaying the various hand and dress signs of the Black Axe.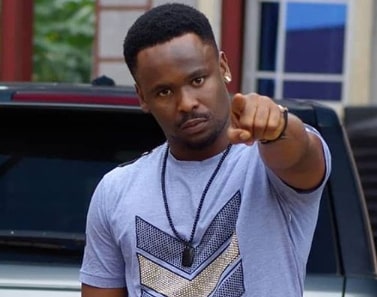 Victor Osuagwu
Very well known for his entertaining comic acts on our screens, this actor is a known member of the De Norsemen Klub of Nigeria.
Francis Duru
This actor has appeared in pictures with well-known cult members. He has also been captured on occasion using the unique hand signs peculiar to the Black Axe confraternity.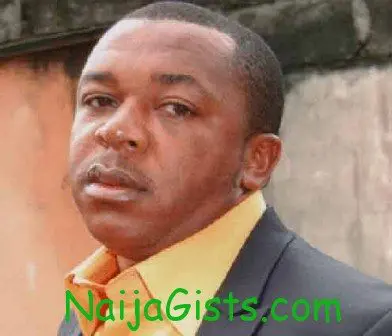 10 Popular Nigerian Musicians That Are Cultists
Here are some of the famous Nigerian artists who have been accused at one point or another of being members of cults
Olamide
This popular star or Baddoo as he is commonly called has been expressly said to be a cultist. He identifies with the confraternity known as the Buccaneers. This African rapper has been seen in the company of members of this cult. He has been seen amongst guys displaying the yellow beret. The yellow beret is a signature look of the Buccaneers. The star cannot really be said to have openly displayed attitudes connoting that he belongs to the buccaneer confraternity though.
Wiz Kid
This legendary musician is supposedly a cultist too. He is believed to be a member of the Eiye Cult/ National Association of Airlords. Not only has he been seen on several occasions amongst the members of this group, he also flies the color of the group on occasion.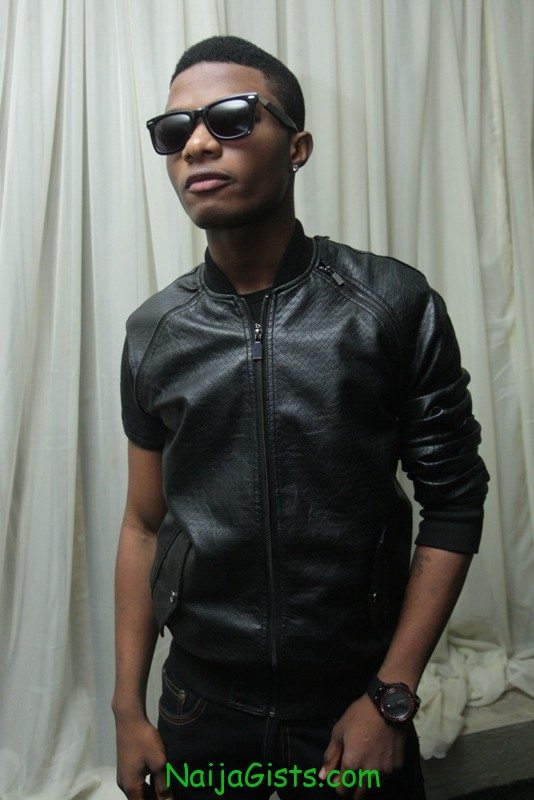 Burna Boy
This fast rising musician reportedly boldly identifies with the Black Axe cult. The pattern of his dresses and the lyrics content of his songs have been said to be a strong pointer to his membership and his status as a cultist.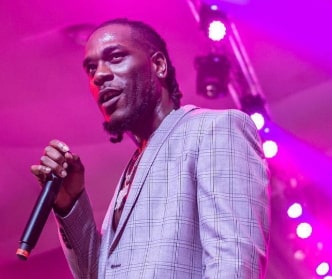 Davido
This rich kid/music icon has as well been termed a cultist. These accusations are owed to slang being used by the musician as well as his use of the various famous signs closely associated with the Aye/ Black Axe confraternity.
2Face
Yes! This musician and records producer allegedly subtly spits signs of belonging to the Black Axe cult. Cult attacks on his life in the past is said to have made him show signs of his association to this group with caution. And these attacks fueled the rumors of his supposed membership to this cult.
9ice
This is another subtle member of a cult group. He prefers to mostly remain under the radii. But this Afro-Pop Nigerian artist is believed to be a high ranking member of the National Association of Airlords/ Eiye Confraternity.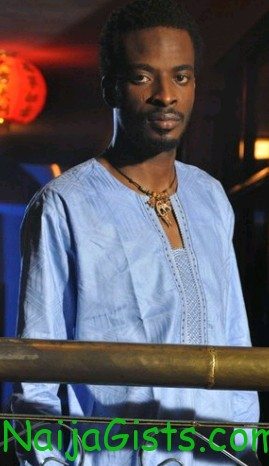 Kiss Daniel
The entertainer is supposedly well known to be a member of the Buccaneers. He is hardly subtle about identifying with this cult. This is owed to his sudden love for yellow based outfits. The musician is yet to affirm or deny these rumors though.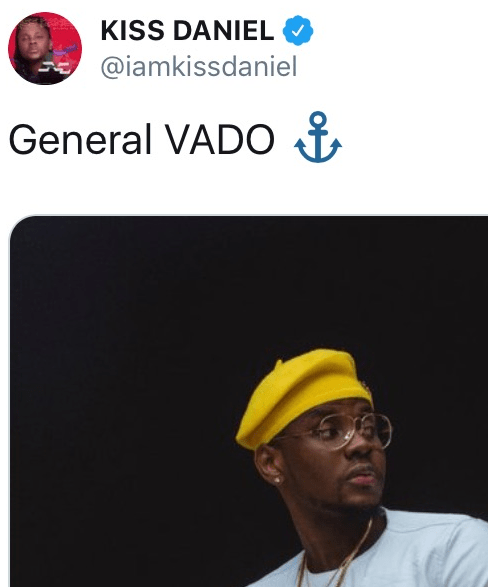 Don Jazzy
He is the boss of Mavin Records; a body which has housed and still houses several big names in the Nigerian music industry. Don Jazzy has been accused of belonging to the illuminati cult. It is said his wealth and everything he has, is owed to that cult. However, there is no concrete evidence to back up this claim.
D'banj
This is perhaps the Nigerian artist who has been rumored the most to belong to the illuminati cult. It may very well be because the artist is well traveled, has received world class recognition and is well connected to the likes of Jay Z, Snoop Dog and such.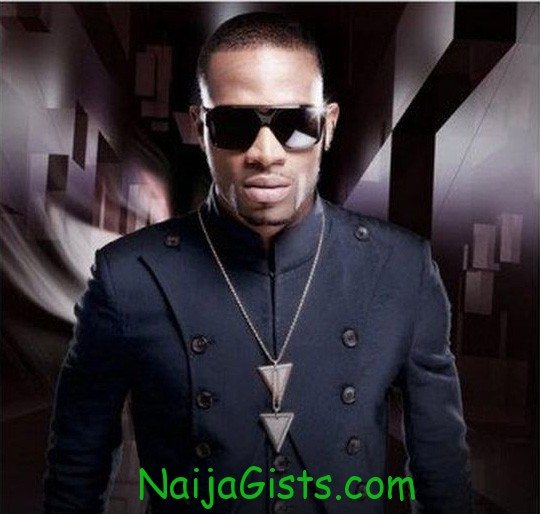 These people are well known to be members of this cult and if D'banj associates with them, then he may very well be a member reports say.
Banky W
This fresh and famous artist also makes this list. He is rumored to belong to the Supreme Eiye Confraternity. This could be based on the fact that he favors caps and berets which sometimes come in the colors of this confraternity. His membership to this cult is still purely speculations at the moment though.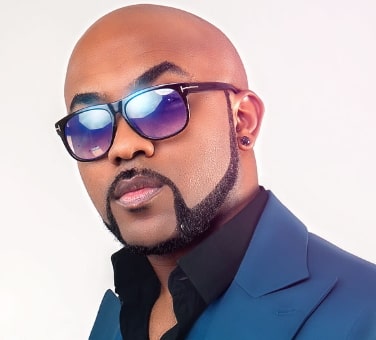 Celebrities That Are Cultists In Nigeria
Charlie boy
A revolutionary in his own right, Charlie Boy needs no introduction as he is known by just about every Nigeria if not for anything else, then for his strange and weird looks.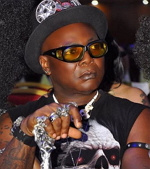 Just looking at him alone will surely give the impression that he belongs to a cult. And reports have it he is a member of the Illuminati cult, Nigerian chapter. Others also say that even if he isn't a member of this cult, he is definitely a member of some sort of cult.
Simi
The female celebrity population seems not to be left out of this, but this is mostly hear say. This unique talented singer has been spotted wearing the famous red beret of the Supreme Eiye confraternity. Granted females do not directly belong to this cult, but it is said she belongs to the female chapter backed up by the Supreme Eiye cult.
Tiwa Savage
This successful female star has had quite a lot of controversial tales surrounding her name from her marriage, to relationship choices and now her status as a cultist.
Now her being accused of belonging to the Illuminati may just be because she is successful. Because, fame and success is mostly all Nigerians need to issue that allegation. However, her recent move from the Mavin Records to the Universal Music Group which is a well know international record brand may have further fueled the talk of her being a member of the Illuminati.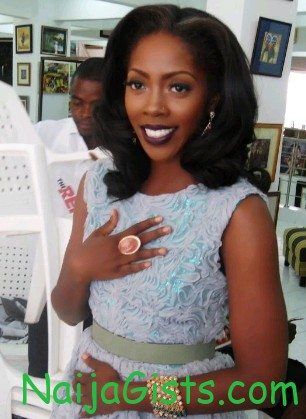 Nigerian Artists That Are Vikings
Vikings is the shortened name of the Supreme Vikings Confraternity/De Norsemen klub. It was formed in the University of Port-Harcourt in 1982. As is common knowledge, the cult has quite a number of members of influence or so they say.
The Supreme Vikings have a younger sect which is referred to as the Junior Vikings Confraternity. The cult reportedly has an especially strong presence in the Niger-Delta region.
The confraternity is noted to have been started by upstanding citizens of Nigeria. An initiation ceremony for this group is done after every 2 years. To show the group supposedly has standards when selecting members. It is said that prospective members should have a tangible degree from a recognized tertiary institution. There should also be no criminal record attached to the name of the said party. The cult has branches within and outside Nigeria.
This group prefers to be referred to as a brotherhood of friends and not a secret cult.
Flavor
Music artist Flavor is believed to belong to this 'brotherhood'. This may have come about based on his use of one of the signs of the Vikings Confraternity a while back. The picture of the artist was taken whilst he was on a tour and he was captured using the peculiar hand shake of the Vikings.
This accusation is still mostly hear say. The artist has yet to act in any other suspicious way indicating that he is a cultist.
Dare Art Alade
This musician has been caught in this web too. Dare has also been captured on occasion making use of the handshake of the Viking cult. As it is with the previously mentioned artists, the evidence of his membership to this cult is really not substantial enough. But it is surely something to look out for.