Crime News
Nigerian Pastor Arrested For Saying Catholic Knights & CWO Women Organization Are Occultic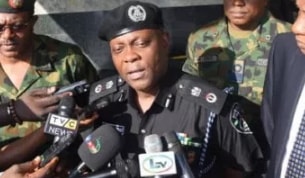 Nigerian Pastor Arrested For Claiming Catholic Knights & Women Organization Are Occultic
A young pastor who allegedly claimed that the Catholic Women Organization, CWO and the Knights of the Catholic church are occultic group has been arrested.
The suspect, 35-year-old Pastor Christopher Mordi  aka Chris Mordi, the founder of a church in Langbasa area of Ajah Lagos was arrested on Saturday at his church.
Police investigation revealed that the suspect was planning to have a meeting with his church members with an inciting publication titled :  "Beware of Catholic Women Organisation (CWO) and Knights of the Catholic for they are occultic." when police invaded his church and arrested him.
Pastor Chris Mordi is currently facing charges bordering on  hate speech and religious intolerance.