Crime News
Nigerian Police Chiefs, Custom Officials & Family Members Assassinated In Yobe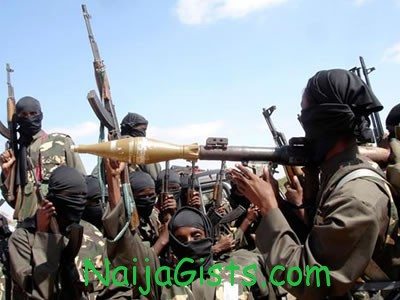 Oct 23, 2012 – Nigerian Police Chiefs,Custom Officials & Family Members Assassinated In Yobe
Waziri Ajiya, a former Comptroller General of the Nigeria Custom Service and his son, Dr Ibrahim Waziri & Mohammed Haruna, a retired Police Commissioner and his wife and 3 children were found murdered in cold blood inside their homes on Saturday. naijagists.com
After being trailed by some suspected Assassins, Mohammed Haruna and his family were killed at Sabon Layi area of Potiskum, Yobe State.
Waziri and his son were shot dead on Gombe road after being abducted from their home in Nahuta Quarters in Potiskum, Yobe state.
According to a residence, the assassins storms Ajiya's home at 1:30am where he was kidnapped with his son before they were killed.
"The gunmen ransacked all the rooms in the house and carted away large sums of money and jewelries. They insisted that the wives should be killed also. But, one of his sons, Ibrahim, a medical doctor, resisted and saved the women. They finally succeeded in overpowering the son. They tied him and his father up. They dragged them outside, along Fika Road, and shot them." – the witness said.
Patrick Egbuniwe, Yobe state Police commissioner who confirmed the assassination said:
"The hoodlums are trying to adopt the same operation like the one they did in Damaturu which we stopped,"
He said investigation is still ongoing to track the assassins.
Nigeria and bloody politics.