Crime News
Nkechi Diallo Charged With Welfare Fraud… White Woman Who Changed Race To Black, Adopts Nigerian Name In Trouble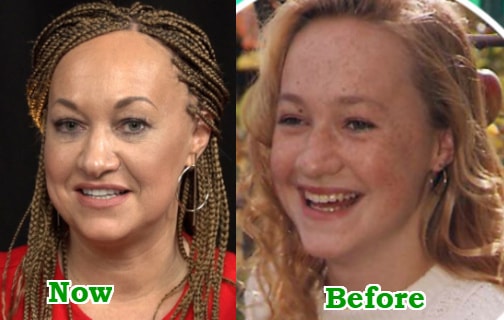 Nkechi Diallo Charged With Welfare Fraud… White Woman Who Changed Race To Black, Adopts Nigerian Name In Trouble For Collecting Welfare While Working
Rachel Dolezal , popular American Civil Right activist who changed her name to Nkechi Amare Diallo last year has been charged with Welfare fraud.
According to investigation, Nkechi who pleaded not guilty to first degree theft was charged with making false statement after declaring an income of $500 per month to qualify for food and welfare assistance in Washington state.
She reportedly received over $8800 between August 2015 and November 2017.
However, records and bank statements indicated that she actually made over $84,000 from her new book  "In Full Color".
Last  year, Nkechi was outed as white by her parents and became a viral celebrity who identified herself as being black.