Crime News
Pathetic Story Of OAU Final Year Student Who Committed Suicide Over Multiple Carry Overs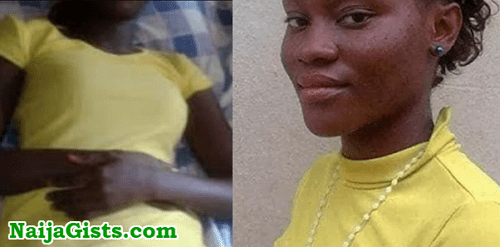 Bola Bamigbola, Osogbo
Pathetic Story Of OAU Final Year Student Who Committed Suicide Over Multiple Carry Overs
A final year student of OAU, Ile Ife Osun state, Grace Opeyemi, who allegedly committed suicide when she found time she might not graduate with her coursemates.

A course mate of the deceased at the Department of English in the institution, who preferred anonymity, told PUNCH Metro on Sunday that early in July, Grace attempted suicide but was unsuccessful.

She added that the late student was rushed to the OAU Health Centre on Friday after taking Sniper, but was referred to the Accident and Emergency Unit of the OAU Teaching Hospital, where she died.

Another course mate of the deceased, Adekola Oluwasetan, said Grace was a poet and wrote many poems, especially on depression.
She stated;
"I am not particularly close to her. I only knew her through some of her literary works. Most of her works in poem and prose were on depression.

"To me, she acted against what she preached in most of her works. I also do not believe that she died as a result of poor academic results alone.

"Her original course mates graduated last session and she could not, because she failed 12 special electives and five core courses.

"She took the papers again but she failed some of them for the second time; that is the reason I believe that her action was as a result of depression."