Entertainment News
Ooni Of Ife Ojaja 2 Musical Talent Hunt Show Auditions Dates & Locations Released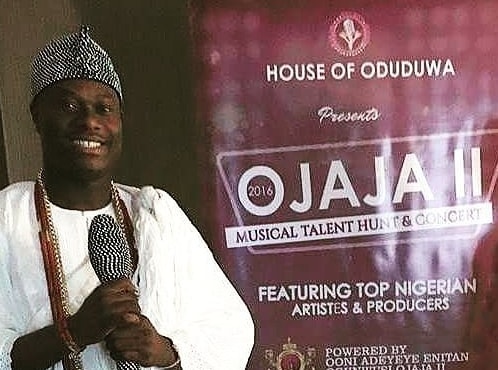 Ojaja II Talent Hunt Show Auditions Locations In Ibadan, Lagos, Ilorin, Akure, Osogbo & Ile Ife Unveiled
The organizers of Oni Of Ife Ojaja II Talent Hunt show have announced the auditions dates for this year's event.
In a statement released yesterday, the audition dates and locations are as follows;
Lagos Auditions will hold from March 12 to April 5  at Silver Cafe Lounge, Ozone Cinema In Yaba Lagos
Ibadan Auditions will hold from April 12 to 14 at Mauve 21 Hotel & Event Center , MKO Abiola Way, Ring Road Ibadan
For Ilorin and Akure residents, auditions will hold from April 16 to 17 at Princess Luxury Hotel in Ilorin.
For Ekiti and Ondo states, audition will hold from April 19 to 21
For Osogbo and Ile Ife residents  auditions will hold at Plan B Lounge opposite Ife Grand Resort, Ile Ife on April 23 to 25.
The Talent Hunt program will open with a carnival on April 30 and run till May 5.
The grand finale will hold at Ife Grand Resort And Leisure on May 6, 2018.