Crime News
Orphan Killed By Police Stray Bullet While Separating Fight In Ajegunle Lagos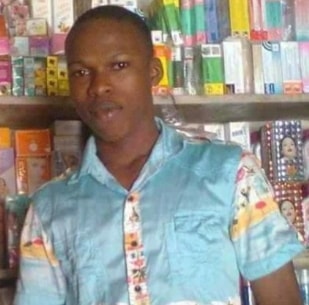 This young man was shot dead today by some policemen attempting to calm the tension generated by the clash between 2 rivalry gangs in Ajegunle area of Lagos.
According to the brother of the deceased apprentice identified as Obinna, he left his master's shop to intervene as two rival gangs were fighting on the streets of Ajegunle sadly, he was the only one hit and killed by police stray bullet.
He was rushed to a nearby private hospital where he was later pronounced dead.
The young man who died aged 20 reportedly lost his parents at the age of 5.