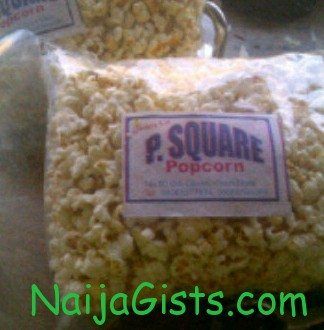 Feb 7, 2013 – P-Square Gets Popcorn Factory? (Photo)
After the introduction of Obama Biscuit and End Of Discussion Bread last year, we thought that's the end.
Another wonder has surfaced and it's P-Square popcorn.
Na wetin person no go see for this country o.. Wonders never end in Naija.
See wuruwuru marketing tactic.
Below is a disclaimer from P-Square