Crime News
Panic As Rampaging Cultists Kill 3 In Akure Ondo State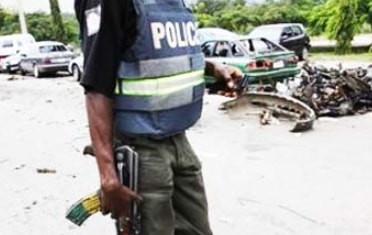 There is confusion at Oba-Ile in Akure North Local Government Area of Ondo State over the killing of three persons in the last two days by gunmen suspected to be cultists.

It was learnt that the victims, identified as security guards, were reportedly killed with cutlasses at three different locations.

One person among them was reportedly macheted at a filling station on Akure Airport Road. Sources said nothing was stolen from the scene of the killing.

A resident, Ojo Adegbayi, said the gunmen left their weapons with blood stain on the scenes.

Residents were said to have stayed awake for several hours on Saturday night as policemen patrolled the town to Akure Airport road.

But there was no information last night on whether or not security operatives had arrested suspects in connection with the killings.

A community leader, Otunba Omoniyi Omadara, expressed shock over the killings, which he described as very strange.

The former Ondo State Commissioner for Transport said the incidents occurred in an environment where there are police division and an area command.

He urged security operatives to fish out those behind the killings and restore normalcy to the community.

Police spokesman Femi Joseph, a Superintendent of Police (SP), could not be reached for comments on the development.