Crime News
Parents Of Nigerian Murdered In Etobicoke Canada Beg Son's Killers To Surrender As Police Release Suspects Video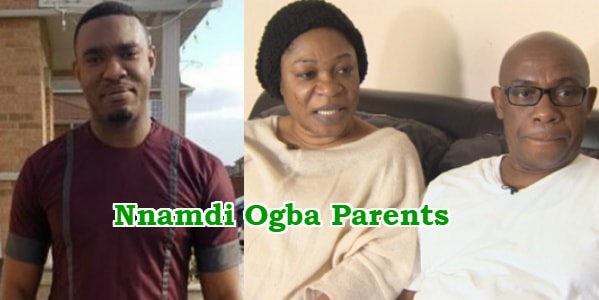 Nnamdi Ogba Parents, Margaret Nwosu & Sylva Okezie Appeal To Son's Killers To Surrender As Police Release Suspects Video
In an interview with CTV News Toronto from their Toronto home, the parents of Nnamdi Ogba, the Nigerian engineer murdered in Toronto last week, Mr Sylva Okezie and Margaret Nwosu have appealed to their son's killers to surrender to police.
According to new update on the social media, late Ogba who lived in Brampton visited his soccer teammates on Scarlettwood Court on Friday and was walking to his car after 11pm when the two men approached him from behind at the parking lot of a Toronto Community Housing Complex and shot him several times in the back.
Police have said they believe he was shot at random.
Though police have released the footage of the suspects, they are yet to surrender.
Ogba who was the eldest child of Nwosu and Okezie whose marriage suffered a major set back years ago before they later reconciled immigrated to Canada with his parents as a teenager.
He studied at Seneca College before he became an electrical engineer.
His mother said his brilliant son got a job at Continental Studwelding before he even graduated.
"Nnamdi was a good boy, very gentle, very respectful. Everybody around (who) knows him knows that he's a very respectful and very responsible boy "He was a role model, just 26 years old." – his mother said

"You have to go and give up yourself to the police. Surrender yourself to the police and tell us why," – Nwosu appeals to Nnamdi's killers
Here is an extended surveillance video of the suspects the night they killed Nnamdi Ogba.
A fan of NaijaGists.com who lives in the area said a candle light vigil will hold for late Nnamdi Ogba at Scarlettwood Court tomorrow Friday the 22nd of March 2018.
May God comfort his loved ones.