Crime News
Photos: Baby Hippo Rejected & Killed By Pod The Moment Mother Introduced Her At Hwange Park
August 12, 2015 – Pictures: Baby Hippo, Calf Rejected & Killed By Pod The Moment Mother Introduced Her At Hwange National Park In Zimbabwe
Pictured above is a mother hippo at Hwange National Park in Zimbabwe with her 2-day-old calf.
She was about introducing her to the pod when the unexpected happen.
3 adults hippos attacked the mother and sent her fleeing for safety as they battled the calf who was left stranded on the other side.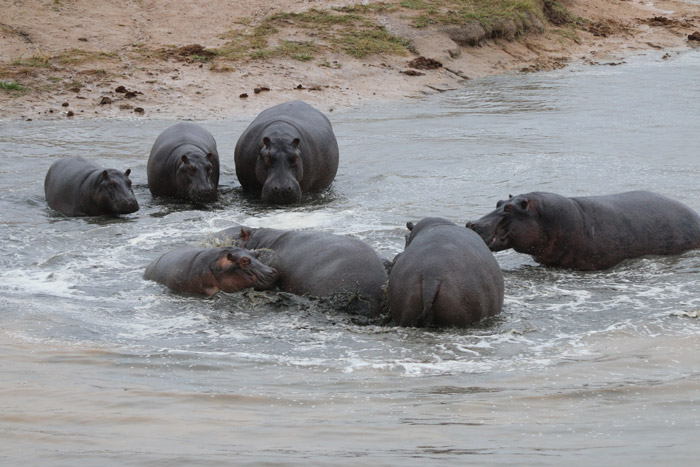 The hippos continued to attack the calf for about 2 minutes as her mother continued to defend herself.
What happened after was a scene of total chaos that is unexpected from such a touching family moment.
See graphic photos of what ensued after.
A Crocodile later joined in the feast.
Heya! see how the mother is looking in horror, she can't even defend her own child.
Bad belle Hippos, they're probably jealous of the newborn baby.