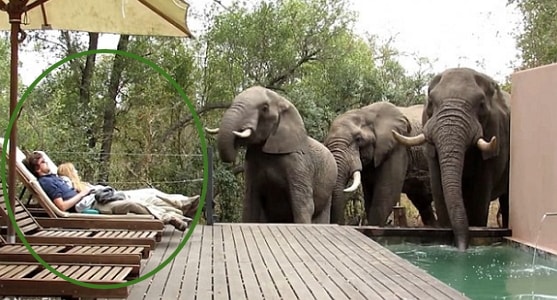 An herd of elephants recently paid an unexpected visit to a couple sunbathing near a pool at a resort in South Africa.
The couple pictured above were enjoying the beauty of nature at Kruger National Park private camp when 3 wild African bull elephants suddenly interrupted their moment of serenity.
As a safety precaution, the couple leaned back and froze through out the time the herd of elephants spent drinking water.
Another couple who spotted the encounter recorded the video.