Crime News
Goat Escapes Being Used As Sacrifice In Black Magic Witchcraft Rituals In Cape Town South Africa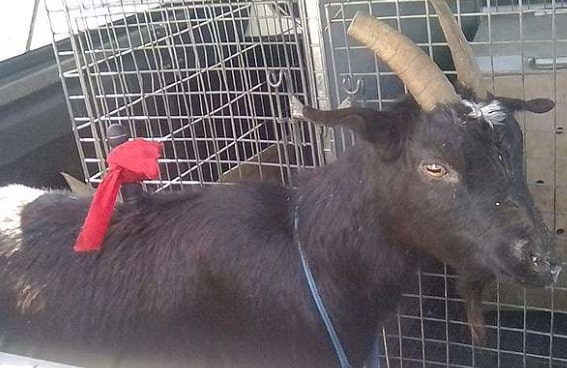 Voodoo Dagger Removed From Back Of Goat Rescued From Being Used As Sacrifice In Black Magic Witchcraft Rituals In Cape Town South Africa
Police in South Africa have launched a manhunt for some suspected devil's worshippers who attempted to slaughter a black goat with a voodoo dagger in Cape Town.
The goat named Hilda was rescued when found bleating in pain on a beach in Cape Town, a top tourist spot in South Africa.
Investigation revealed that the animal escaped from some suspected ritualists who plunged a voodoo dagger in it's back during a black magic ritual that happened overnight at Camp Bay beach opposite the Bay Hotel in Cape Town.
The rescued goat is currently in the custody of Cape of Good Hope animal shelter.
Here is the voodoo dagger veterinarians removed from the black goat's back.