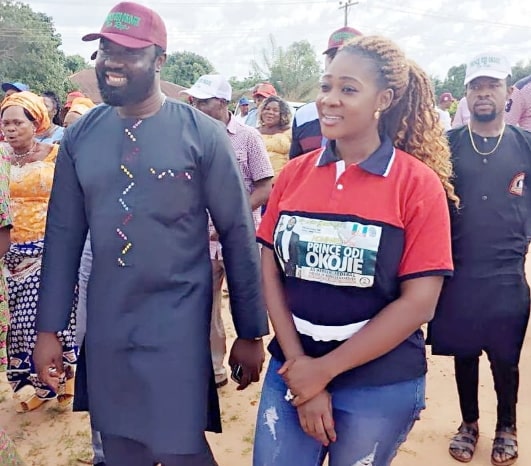 Photos: Mercy Johnson On The Campaign Trail With Husband Prince Odi Okojie In Edo State
Nollywood actress Mercy Johnson has started campaigning for her husband, Prince Odianosen Okojie who is running to Represent Esan Constituency at the National assembly.
She was seen rocking a customized T-shirt with her husband's name as she hits the campaign trail on Tuesday.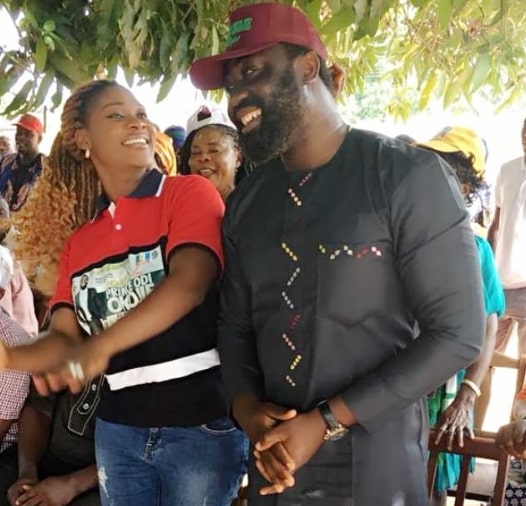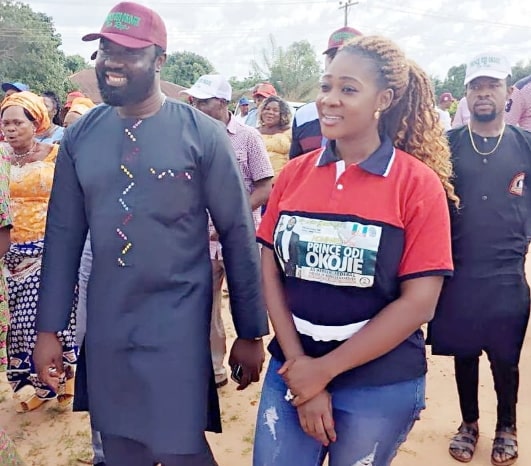 This is Mr  Okojie's third shot at politics.