Crime News
Porn Addict Kicked Out Of Apple Store In Thailand For Watching Adult Video In Public
Check out the moment an Apple reseller employee caught a pornography addict in action inside a store in Buriram Thailand.
The porn addict described as a frequent visitor to the store has never bought anything since the store opened 7 months ago.
He usually visits the crowded store to watch inappropriate adult video while customers pass bye.
He was caught in action again on Wednesday after a CCTV footage exposed him .
A male employee who caught a glimpse of the inappropriate video kicked him out of the store.
He has been banned for life from the store for watching explicit videos of women performing sex acts on themselves.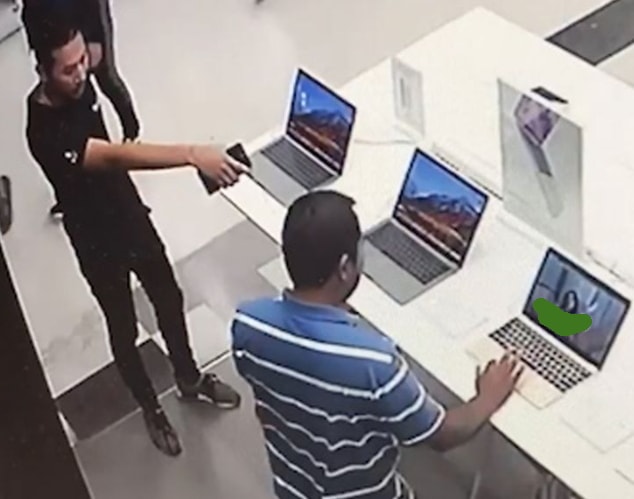 It is madness to get turned on by things you can't touch. Porn addiction is a mental disorder.
May God deliver anyone addicted to this end-time demonic trap of sin.