Crime News
Married Man, Cheating Husband Killed By 3 Prostitutes In Florida Vacation Home Days To 17th Wedding Anniversary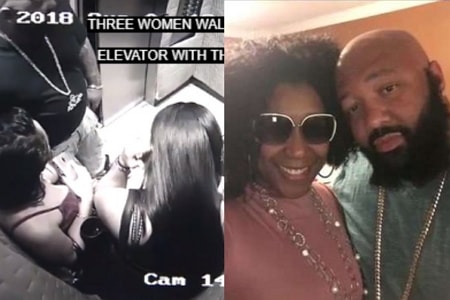 Prostitutes Killed Cheating  Husband, Married Business Man In His Vacation Home In Lauderhill Florida Days To His 17th Wedding Anniversary 
Florida Police has launched a manhunt for the killers of a businessman identified as Emerald Senior aka Martin Young who was found murdered at his vacation home in Lauderhill Florida on Sunday the 11th of February 2018.
The man who was planning to mark his 17th wedding anniversary with his wife Nakeesha Young was murdered by three prostitutes he reportedly picked in his Bentley and their accomplishes.
Police investigation revealed that the 44-year-old businessman was lured with women and robbed by those targeting him.
On the day of his murder, he was driving his Bentley and met 3 women in Downtown Fort Lauderdale.
He took them to his vacation home in Lauderhill around 6am. One of them reportedly excused herself and later returned around 7:28am leaving the door opened for two men to enter into the condominium unit.
His lifeless body with gunshot wounds was later discovered inside the condo unit hours later.
Police has offered $10,000 cash reward to anyone who can supply useful information that will lead to the arrest of the criminal gang.