Crime News
Protest At US Embassy In Abuja As Group Calls For Rejection Of Atiku Visa Over $40Million Money Laundering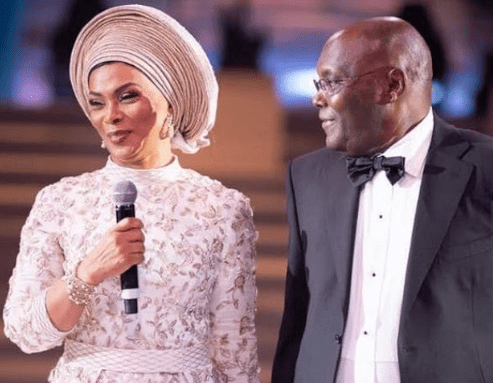 Protest At US Embassy In Abuja As Groups Calls For Rejection Of Atiku's Visa Over $40Million Jennifer Atiku Wired To US On Husband's Behalf
Forum of Non-Governmental Organisations in Nigeria,has asked the United States Mission in Nigeria not to grant visa to the People's Democratic Party Presidential flagbearer in the 2019 elections, former Vice President Atiku Abubakar.

The group, which protested at the embassy in Abuja on Wednesday, stated that giving Atiku entry visa to America would portray the US as "being supportive of illicit transactions and gross abuse of public office for personal aggrandisement."

The convener of the forum, Wale Badmus,said approving Atiku's visa request might give him an electoral advantage in the forthcoming election.

"This is apart from the tacit and covert electoral gain such can confer on him. The general correct perception in our country now is that Atiku is being denied American visa because of proven cases of money laundering and financial crimes against him," he claimed.
Badmus stated that a report by the US Permanent Sub-committee on Investigations had indicated that between 2000 and 2008, Atiku's fourth wife, Jennifer Douglas, helped her husband to bring into the US over $40m suspicious funds via wire transfers.
The group further stated that in 2007, the former Vice President was a subject of corruption allegations related to the Petroleum Technology Development Fund involving $25m which was wired to offshore US bank accounts.
It explained that in 2009, a US congressman, Senator William Jefferson, was indicted and tried in a Virginia court on corruption charges related to a bribery scandal involving Atiku.
"It is for these reasons that we advise your embassy to decline visa to Alhaji Atiku Abubakar; Granting his visa request will amount to negation of the Patriot Act which makes the acceptance of foreign corruption proceeds a US money laundering offence," the forum stated.