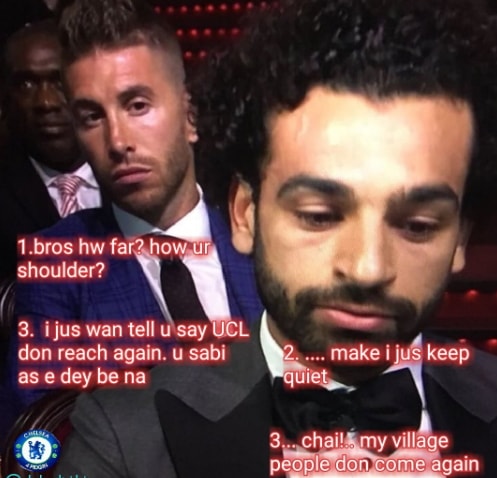 What Sergio Ramos did to Mohammed Salah during the last Champions League final has put him on the world stage.
The Real Madrid Defender aggressively tackled the Liverpool player to the ground till he injured his shoulder.
The two finally met eye to eye this evening at the UEFA award ceremony in Monaco.
However something happened that put FIFA at the mercy of angry football fans.
Ramos was made to sit behind Salah at the award ceremony that held this evening.
The strange seating arrangement has sparked outrage among football lovers on Twitter and Facebook.
Here are some comments that caught our fancy.