Sport News
Islamic Cleric Says God Used Ramos To Punish Salah For Breaking Ramadan Fast Because Of Football Match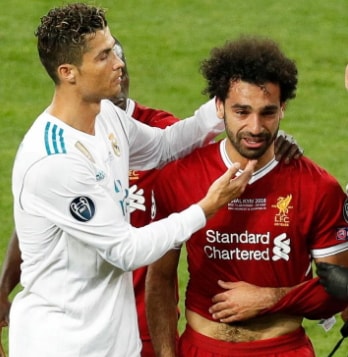 A Muslim cleric who showed little or know concern for Egyptian Liverpool star, Mohamed Salah's injury claims that Real Madrid player Sergio Ramos was used by God to punish Salah.
The cleric from Kuwait alleged that Salah disobeyed God for breaking his fast and had to face the consequences.
Here is what Mubarak al Bathali wrote in a tweet.