Anthony Ruiz Knocks Out "Sleepy" Anthony Joshua In 7th Round…Was AJ Gassed, Weakened In New York Tonight?
It is sad, our brother Anthony Joshua has lost his belts.
From the onset of the fight, Joshua was not himself at the Madison Square Garden in New York tonight.
He lost to Andy Ruiz in round 7.
Joshua was not himself tonight.
As a matter of fact some commentators alleged that he was weakened by gas or perfume from an unknown source.
Well, may be we should blame jet lag or change of environment for his weak posture tonight.
As some people suggested that he was gassed by some crooks loyal to Ruiz but I don't believe that.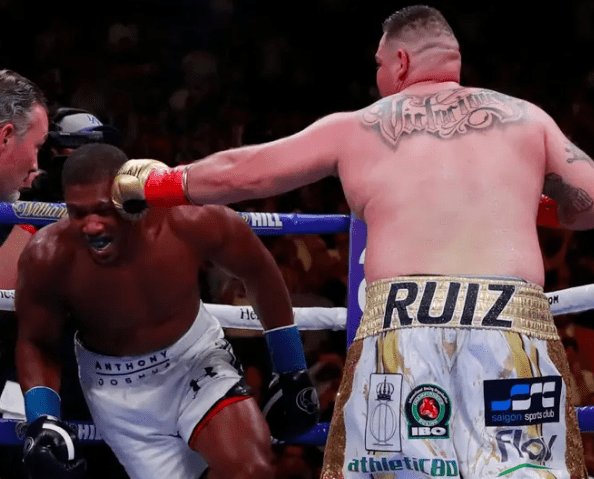 https://www.youtube.com/watch?v=wVGNMWvfZhM
We hope a rematch in the UK will give him the win.
Where is Efe Ajagba?. If AJ employed Eje Ajagba's technique, he'll have retained his belts tonight.
Chaiii!!! sad night for Nigeria and the UK.
Perhaps Anthony Joshua's lack of violence finished him tonight.
One should fear any boxer that targets the head.
Ruiz used head target to finish Joshua in New York tonight.
The fight is over. AJ was knocked out in Round 7.
Our guy looks sleepy and unlike himself from the onset of the fight.