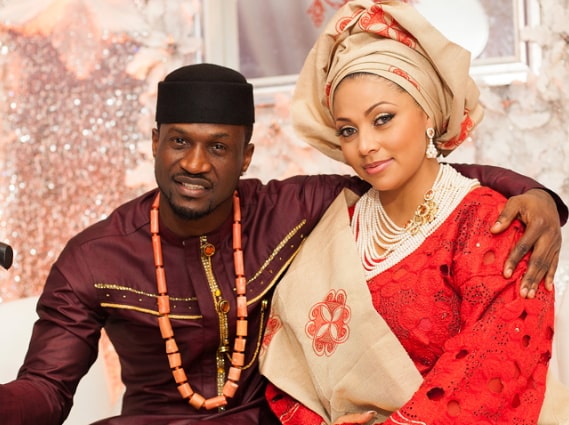 Seyi Law Fake Divorce And The Challenges Of Inter Tribal Marriages In Nigeria
If someone had told you Seyi Law will call it quit with his wife of many years, would you have doubted it?.
Well the comedian gave his fans the shocked of their lives when he announced that he has separated from his wife of 8 years over what he termed irreconcilable differences.
Even though the divorce story is a hoax, one can't deny the fact that most inter tribal marriages in Nigeria are facing serious problem.
https://www.instagram.com/p/Btskj7nHZGf/
As an observer of events in inter tribal marriages in Nigeria, I can authoritatively tell you that many who are still in such marriages are managing to survive.
Ask Me Why?
Top Celebrities who married from other tribes like Peter Okoye, Ayo Makun and many others are still struggling to cope over extreme tribal war and unforeseen problems caused by their in laws.
Truth be told, tribalism is the least talked about problem most Nigerian couples are facing today.
Do you remember how Peter Okoye, an Igbo man from Anambra struggled so much to keep his family together and please his brothers (Jude and Paul Okoye) until their refusal to accept his wife, Lola Omotayo, a mixed Yoruba and Oyinbo woman affected PSquare group and eventually led to a bitter war that pulled their family apart?.
Do you remember how Ayo Makun(Yoruba comedian) and his wife of many years, Mabel (an Igbo woman) struggled for years to have another child and how internal war from both families almost pulled their union apart. Even though they are still together, we learnt the couple are just hanging on for the sake of their daughter.
Problem Facing Inter Tribal Marriages In Nigeria
Most tribes have deep rooted hatred for other tribes. They disdain their food, culture, dressing, language, etc. Almost everybody believes his or her tribe is the best. Some tribes' hatred even dates as far back as years because of wars fought between the tribes in the ancient time.
For example the Yorubas call the Igbos Ajokuta mamu mi (People that eat lots of solid food) while the Igbos on the other hand calls the Yoruba ofemmanu, people that eats too much oil.
The Yorubas and the Igbos have the most hatred for each other in Nigeria.
Even some commentators often attack NaijaGists.com for supporting the Yorubas while some Yorubas on the other hand do the same but unknown to them, the blogger is of mixed Yoruba and Igbo race married to a mixed Hausa and Igbo man raised by a Nigerian-Ghanaian couple.
So can you now see why tribalism is the major cause of most problems in Nigerian homes.
Another major problem people inter tribal marriages do face is language barrier.
This is one of the major problems in inter-tribal marriages as the couple may have to communicate with each other; using a third language that is not their mother tongue. This poses serious problems when family members of any of the couple are around and they begin to speak their language which the partners do not understand. He/she will feel lost, may even think they are planning evil against him or her.
We can all fight this evil by shunning hatred.
We are all the same in the eyes of God our creator, the moment we start seeing each other as better than others, problem will set in.
I encourage each and every one of us to shun this evil called tribalism if we truly want to move forward in life and make heaven.
God bless Nigeria and her friends worldwide.