Edo State News
Sloth Hanging On Electric Pole Killed As Edo State Nigeria Residents Call Animal A Witch & Strange Creature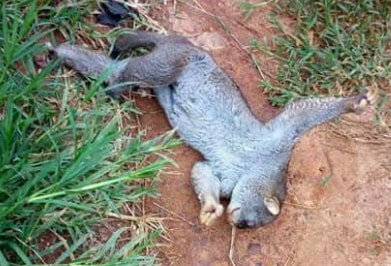 Sloth Hanging On Electric Pole Killed As Edo State Nigeria Residents Call Animal A Witch & Strange Creature
A sloth found hanging on an electric pole in Edo state this morning has been killed and burnt into ashes after residents of Jattu Uzairue area of Etsako West Local Government Area of Edo called the animal a witch which turned into strange creature.
Sadly, none of the residents could identity the animal as one of the slowest animals in the world.
Before the wandering Sloth was stoned to death and burnt, residents alleged it was a witch which became powerless after turning into a strange creature, their superstitious belief forced them to further attacked the animal with all sort of weapons before setting it ablaze.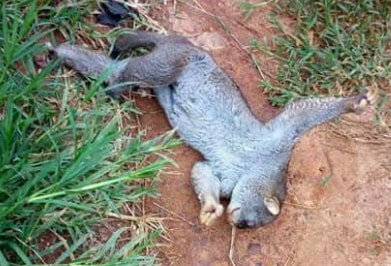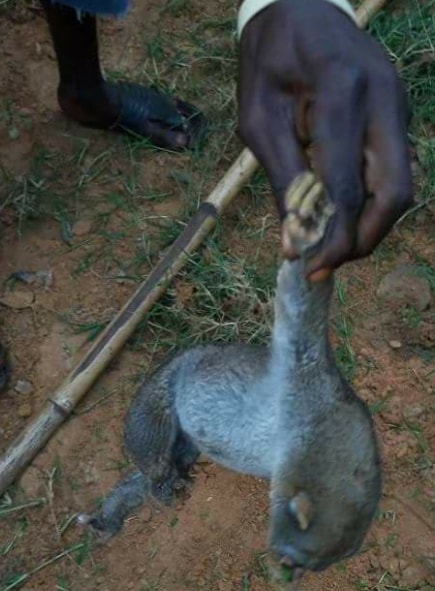 This animal is not a Galago or Bush Baby, it is a Sloth, a creature that is considered endangered.