Crime News
Southwest Airline Passengers Complain Of Pain & Discomfort With One Bleeding From Ears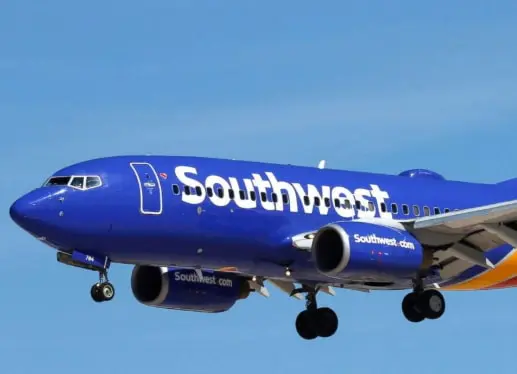 Southwest Flight Makes Emergency Landing As Passengers Complain Of Pain & Discomfort With One Bleeding From Ears
It seem Southwest Airline is still struggling to get it right.
In the latest airline chronicles, a Southwest Airlines flight from Hartford to Tampa was forced to turn around mid-flight after the pilot declared an emergency due to depressurization in the cabin.

Fortunately, Flight 1694 landed safely at Bradley International Airport around 9:11 p.m., an hour after it took off bound for Tampa International Airport. Emergency responder were sent to the scene to assist several passengers who say they were experiencing ear pain and injuries, however, there nobody was seriously injured.

"The pilot declared an emergency and reported a possible pressurization issue," an FAA spokesman said.

The Hartford Courant reports that numerous passengers complained of pain and discomfort, with at least one passenger bleeding from the ears.
A Southwest spokesman confirmed the incident,
"Several customers among the 139 on board are being treated for injuries and discomfort by local paramedics. We have removed the aircraft from service and will accommodate those wishing to continue their travel with another aircraft." – the airline said in a written statement.