Crime News
Syrian Engineer Working On Nigerian Federal Road Project Kidnapped In Sokoto, 3 Police Escorts Killed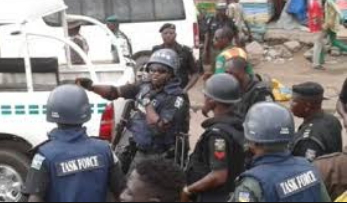 At least 3  policemen were today killed and some Syrian expatriates  abducted by unidentified gun men along Sokoto-Bodinga road in Sokoto state.
According to eyewitness account,  the victims met their waterloo in the morning hours after an exchange of gun fire with police personnel along Bodinga road.
It was gathered that security personnel were swiftly drafted to strategic locations and major streets for stop and search on vehicles coming in and outside the state.
Reports also revealed that the kidnapped expatriates were working with an engineering firm,Triacta Nigeria Limited, the construction firm handling Sokoto – Jega – Koko Federal road project.